Activating your Merge Student Account

Hello and welcome to Merge EDU! Merge is dedicated to helping students like you learn science, master STEM, and become future ready. In this article, we'll explain how you will create and activate your Student Account for Merge EDU so you can get started right away!
Before we get started, you are going to need a Class Join Code from your Teacher. Once you have the code, follow these steps to create and activate your account:
1) Visit MergeEdu.com
Creating a Merge EDU account is easy! The first step is to visit https://mergeedu.com/ and tap the "Sign Up" button on the top right of the screen.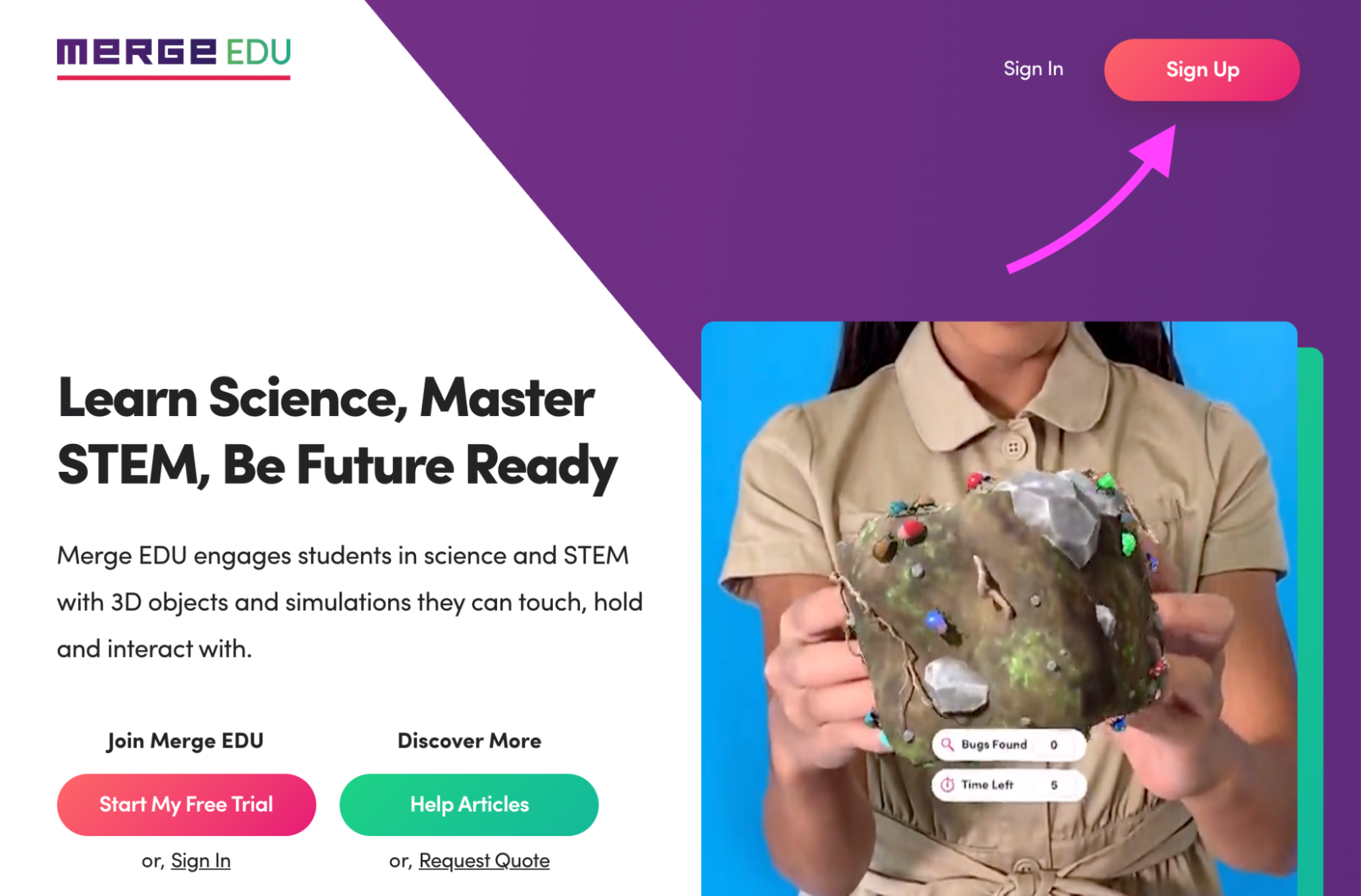 2) Enter your class join code
You will need to enter your class join code on the next screen. Enter the code, then tap the arrow to continue.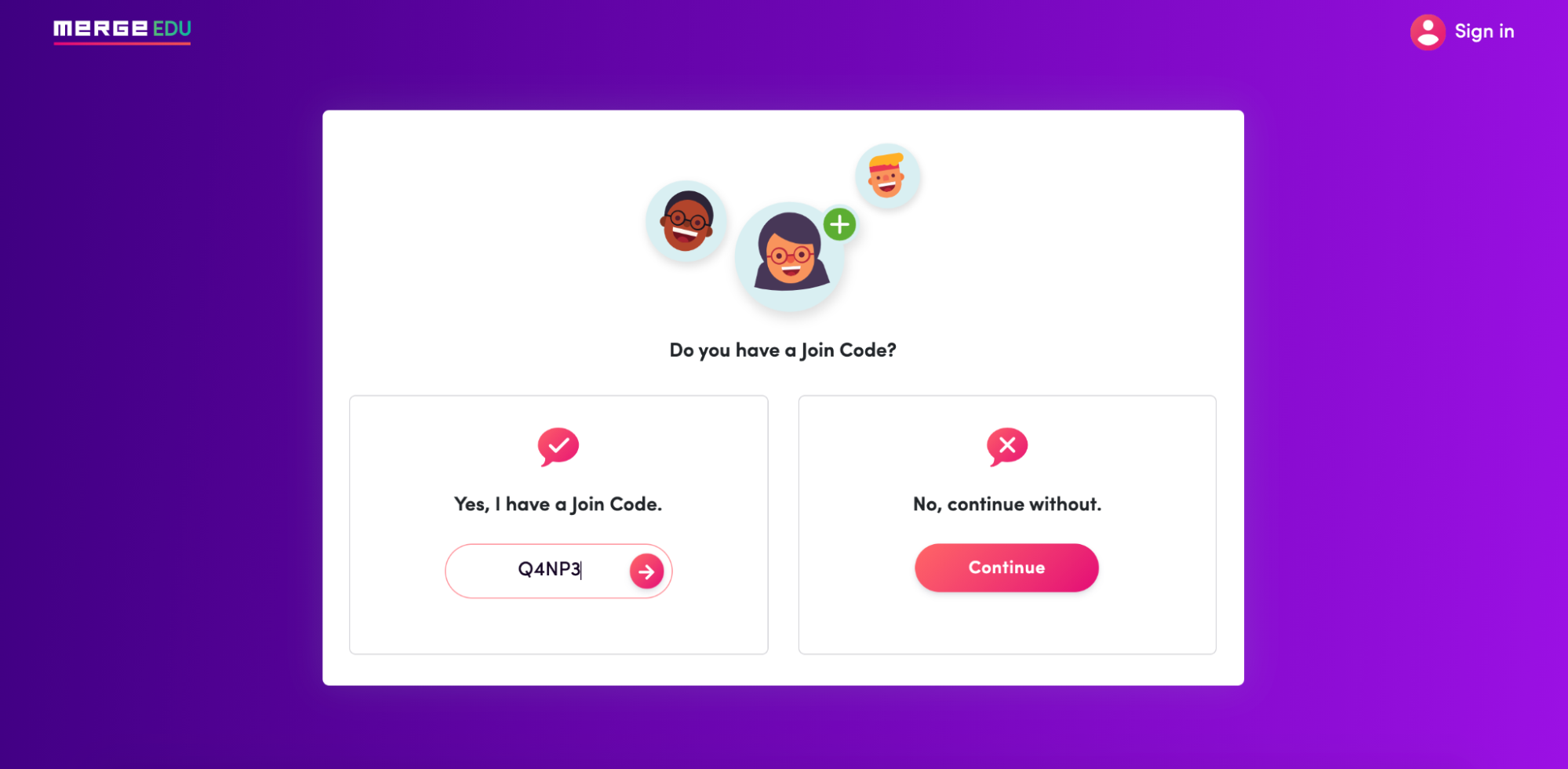 3) Use a single sign on tool or username/password
If you usually use your school email to sign in with Microsoft, Google, Classlink, Clever or Apple, you can tap on one of those icons, and sign in with your school email. If you're not sure, make sure to check with your teacher!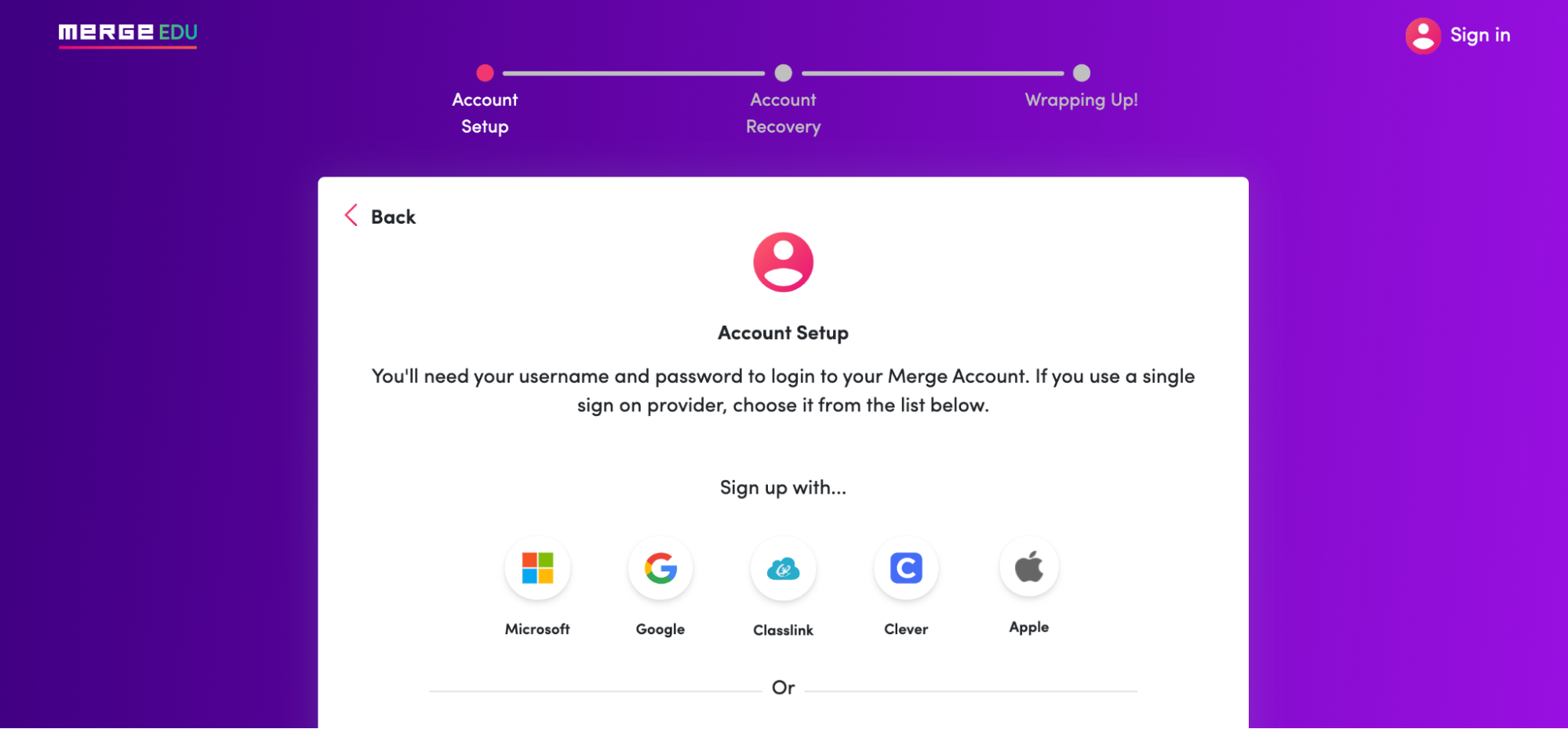 If you are creating your account from scratch, be sure to ask your teacher what username you should use. Fill out the form, and then tap "Continue".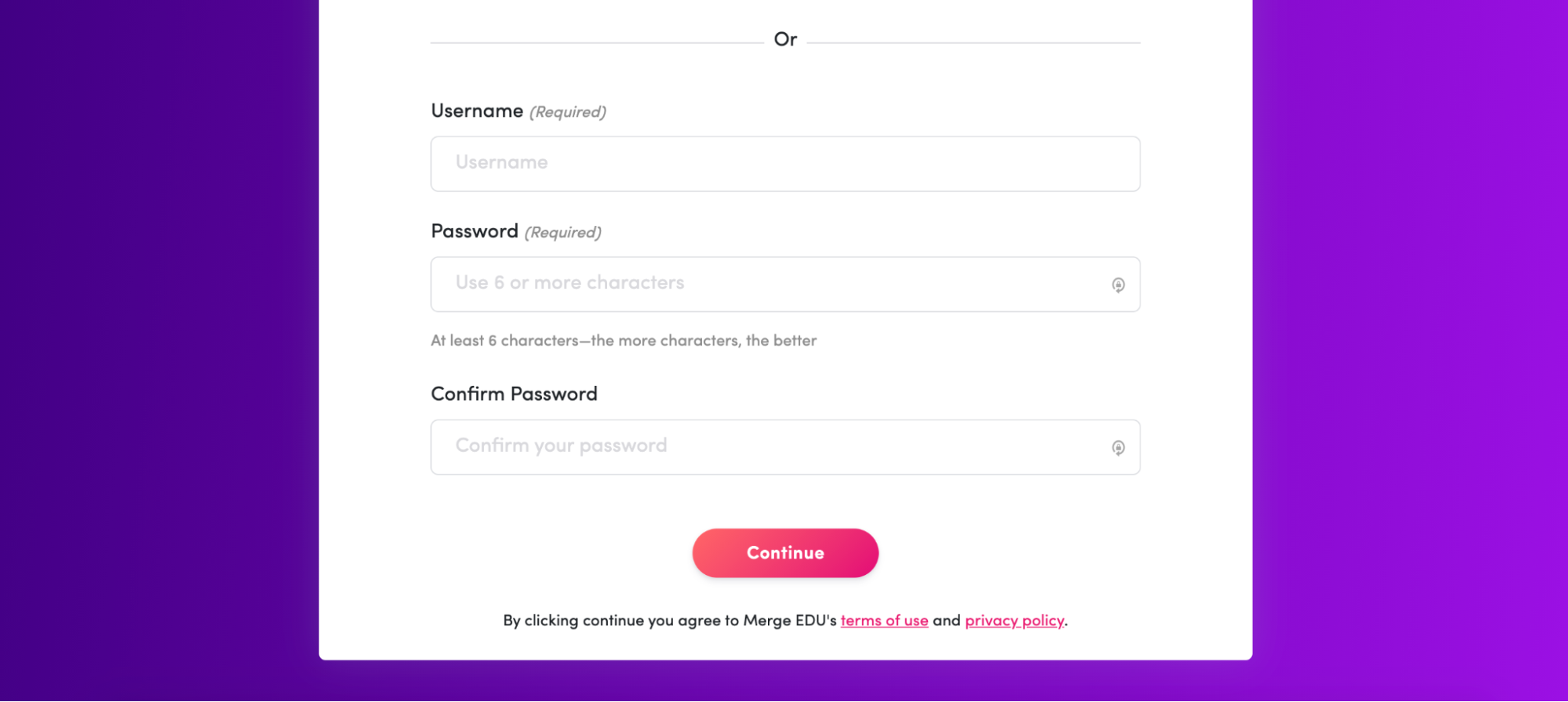 4) Select answers to security questions
If you're creating your account with a username and password, there will be a second page with a few security questions for you - these will help if you ever forget your password. Answer the questions, then tap "Continue". (Note: this won't appear for those signing in with an SSO.)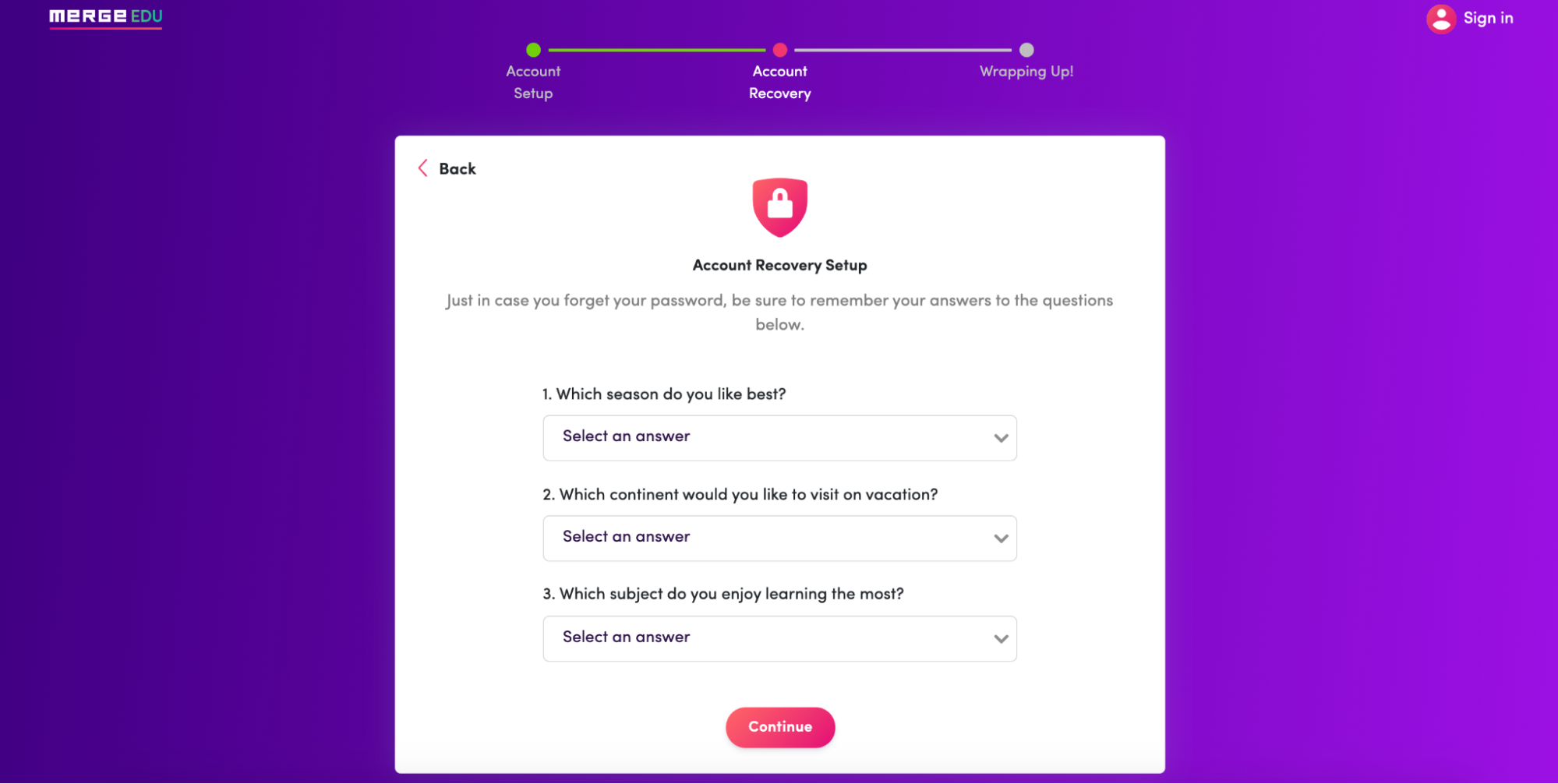 Now your account is created! Tap "Continue" once more to get to your Student Dashboard.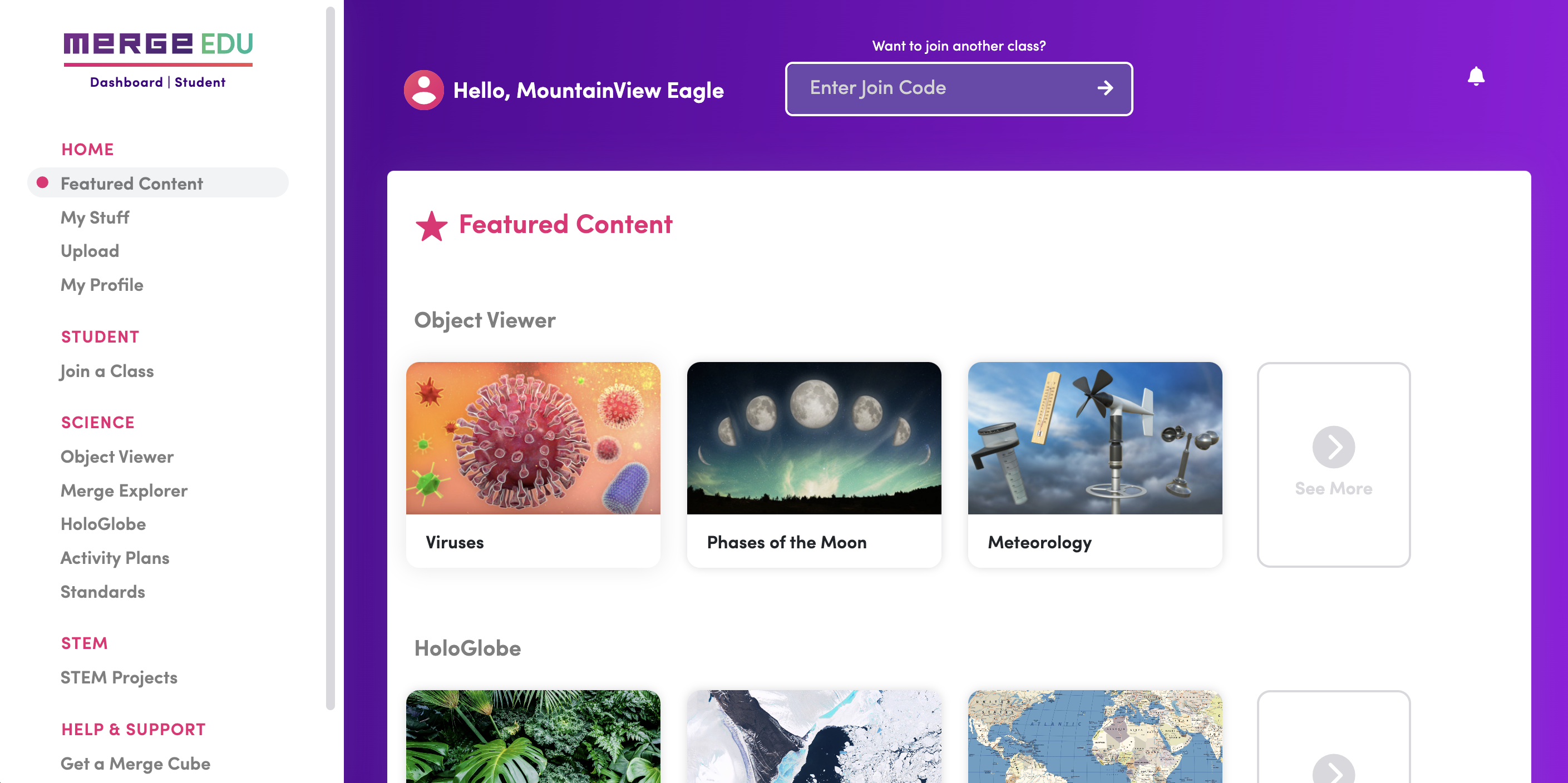 Now that you've activated your Merge EDU Student Account, you can get started using Merge EDU! Ask your Teacher if you have a device with Merge EDU apps already installed, or if they want you to Download the Merge EDU Apps on your own compatible device.
If you need help signing into the Merge EDU apps, check out this help article to get started.
To learn more about how to navigate your new Student Account, tap here.