Getting Started
Signing into Apps and Dashboard

Now that you've finished downloading the Merge EDU Platform apps, it's time to get started using the different components! You'll need to sign-in to unlock and access all of the features like the hands-on teaching aids, interactive simulations, activity plans, classroom management tools, and more.
In this article, you'll learn how to sign in to Merge EDU, starting with the Merge EDU Dashboard, then the individual Merge EDU apps, Merge Explorer and Merge Object Viewer. Just follow the steps below:

Step 1
Create a Merge Account
If you need help creating an account, see this help article, Creating your Merge EDU Account, to learn how.

Step 2
Access the Merge EDU Dashboard
Go to

https://dashboard.mergeedu.com/

on a web browser.

Enter your Username/Email, or tap the icon for the SSO tool (Microsoft, Google, Classlink, Clever, or Apple) that you would like to use.

Enter your password and then select "Sign In".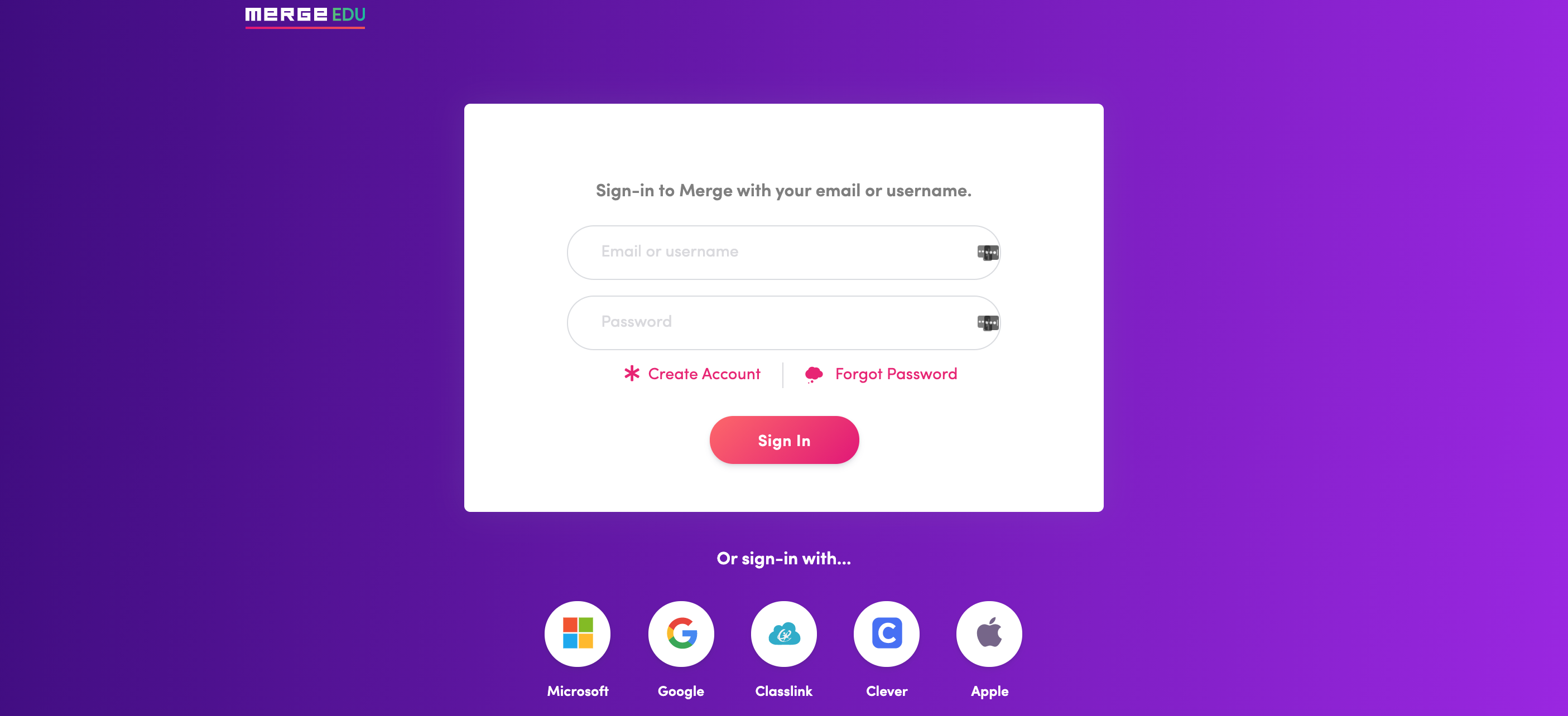 Interested in learning more about what you can do on the Merge EDU Dashboard? Click here for more information.

Step 3
Sign in to the Merge apps
The Merge EDU apps are Explorer, Object Viewer and HoloGlobe. When you open any of the three apps, it will open up a Sign In wall. Signing into one app should also sign into the others!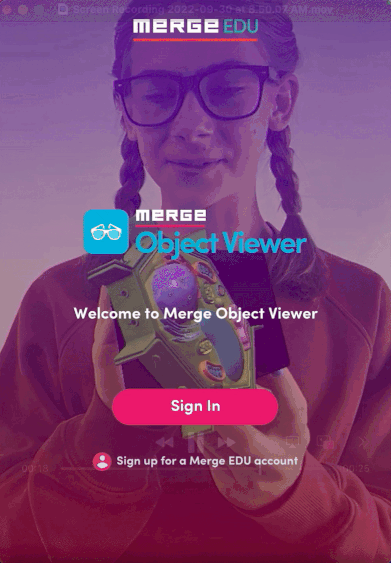 To unlock the Merge apps:
Tap "Sign In" in the sign in wall

Sign in with your credentials or single-sign-on tool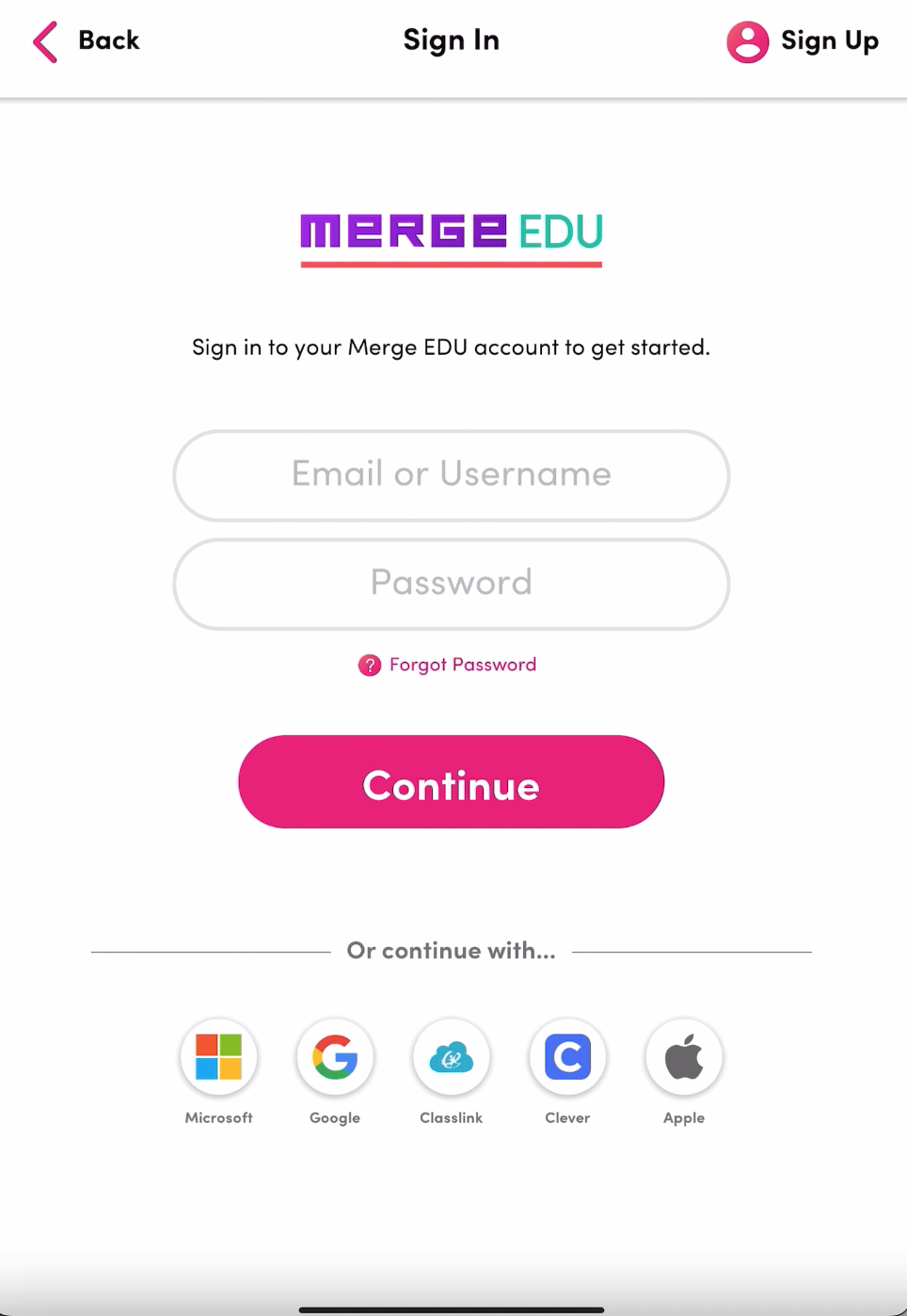 For more info on how to get started, check out using Science Simulations and Topic Cards, using Hands-on Digital Teaching Aids, and using HoloGlobe in your Classroom.

Now that you've learned how to sign in to the Merge EDU Platform and Merge Apps, you can begin using this immersive technology to help your students learn science, master STEM, and become Future Ready!
Check out this article on how to Get Started Teaching Science.