Signing up for a Merge EDU Account inside Merge EDU Apps

You can sign up for a Merge EDU account directly from the Merge apps! Creating an account will unlock all the free content inside Merge EDU apps for you to try out.
After you have created a Merge EDU account, you will want to unlock a free trial as well.
Follow these steps to get started:
Step 1. Download Merge EDU apps
All Merge EDU apps connect to the same account, so you can begin your trial in any of the apps to gain access.
Simply download Merge EDU apps following the links below:
Apple
Google
Microsoft
Check out this help article for more information on downloading apps.
Step 2. Launch a Merge EDU app
When you launch the app for the first time, it may ask for permission to access your device's camera. You will need to ALLOW access to be able to use the Merge Cube.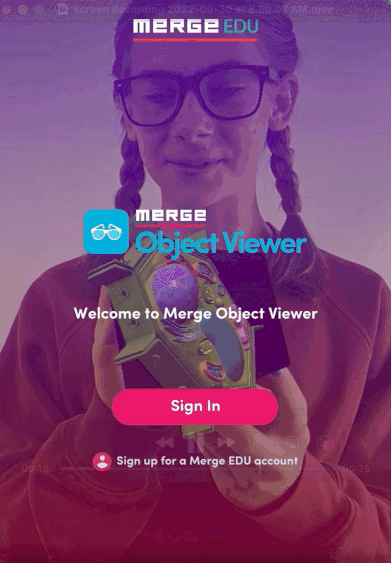 Tap the "Sign up for a Merge EDU account" text at the bottom to begin setting up your account.
Step 3. Create a Merge EDU Account
The first page will ask if you have a Join Code. You will have a Join Code if:
You have been invited to join another colleague's free trial

You are a student joining a class

You are a teacher joining a subscription
If you have a join code, enter it here. If you do not have a join code, tap "No, continue without."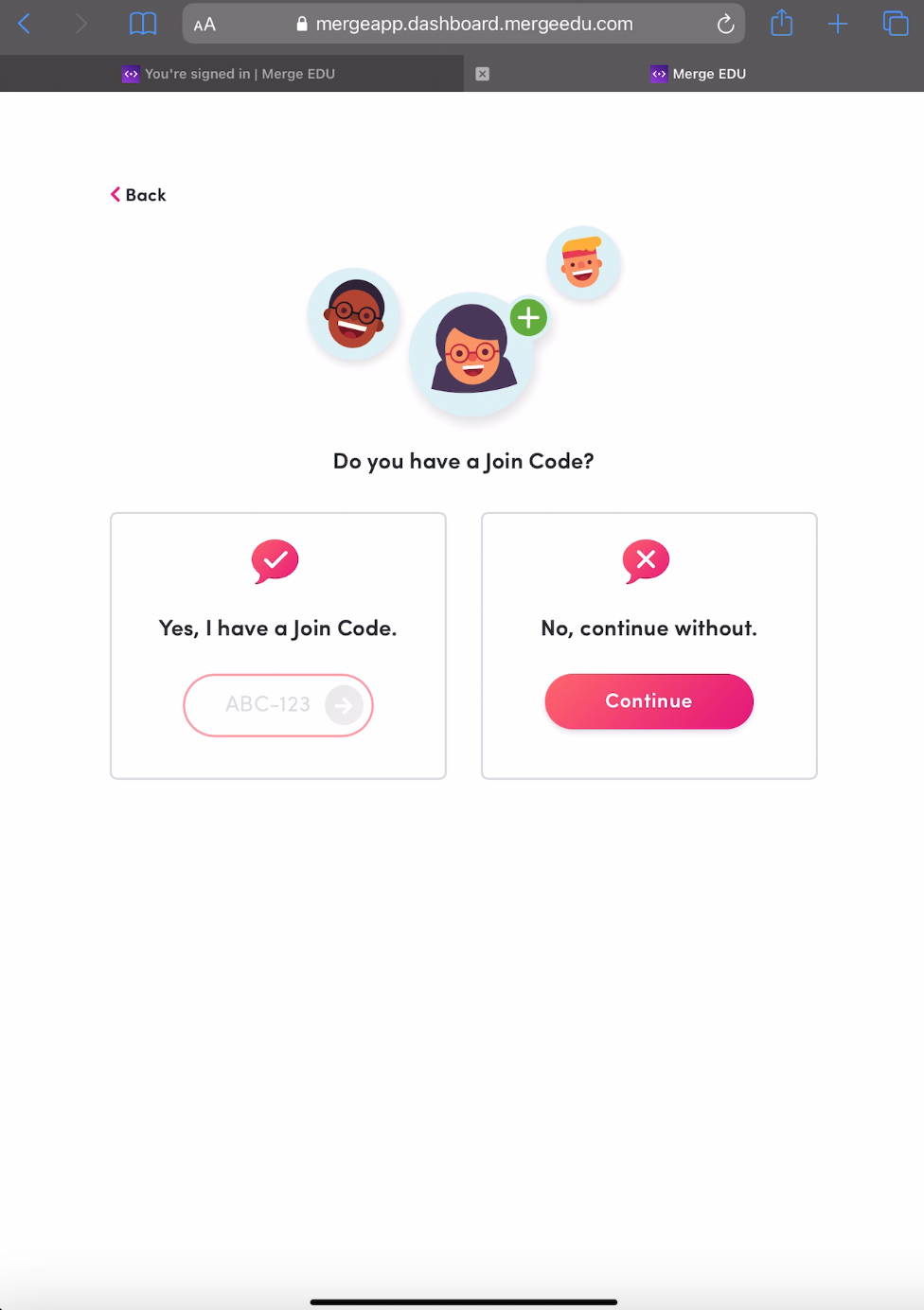 From there, follow the instructions on each screen to create a Merge EDU account.
Step 4. Activate your Merge EDU account
Congratulations! You have now created a Merge EDU account. The next step is to activate your account.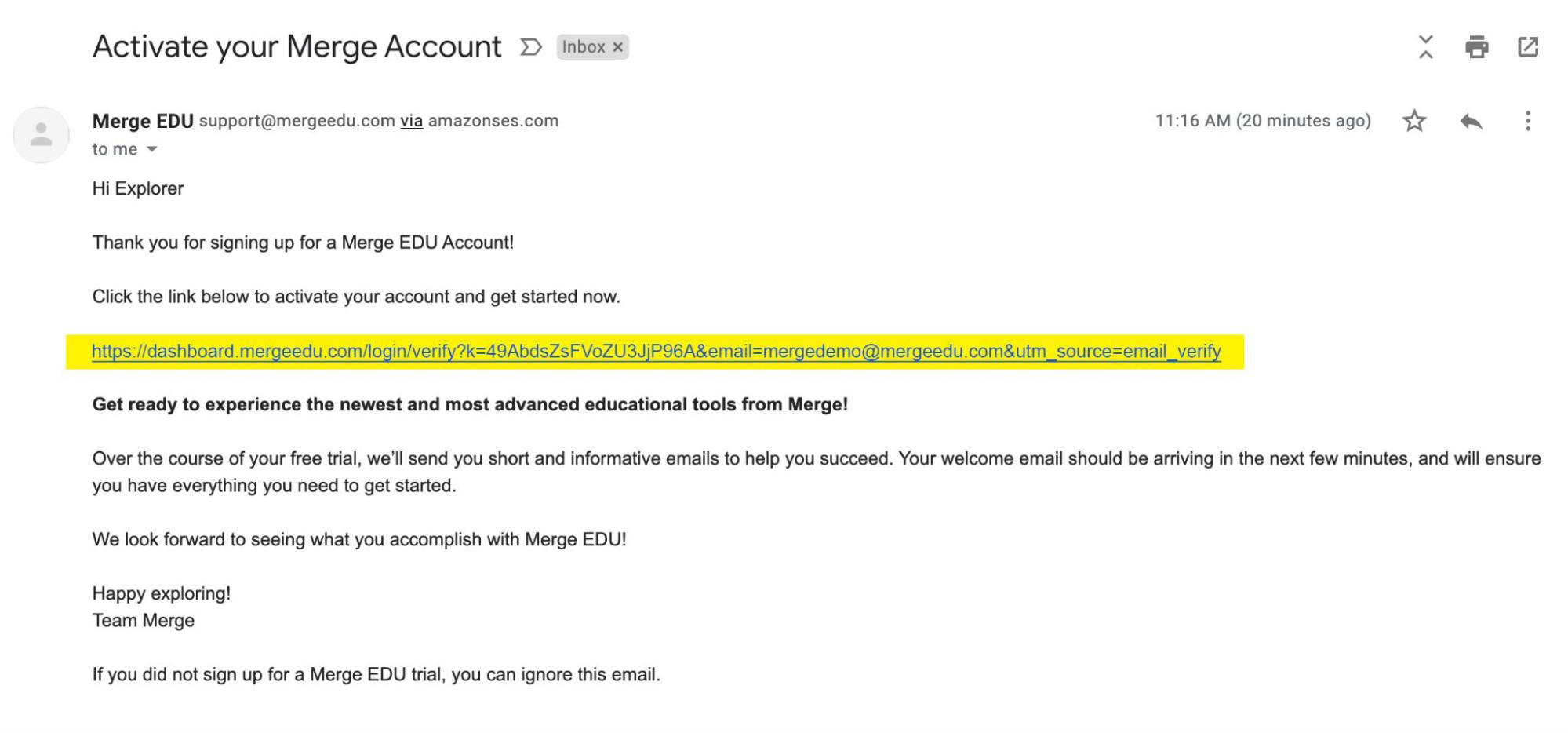 You will receive an automatic email from support@mergeedu.com entitled "Activate your Merge Account". This email will include a link (highlighted above) to verify your account.
Be sure to tap the link in the email to verify your account.
Note: If you don't see this email in your inbox, be sure to check your spam folder or ask your IT department to make sure the emails are not being blocked by your school's firewalls. You can also check out this help article on how to whitelist emails.
Step 5. Unlock the Free Trial
Congratulations on creating your Merge EDU account! Now that you have created your account, you will want to unlock the free trial so you can try out all Merge EDU has to offer!
See this help article to learn how to unlock the Free Trial inside Merge EDU apps.