How to Sign out Students from Merge

Sometimes it's hard for students to remember to sign-out of their Merge EDU account when they're done with an activity.
The ability to sign-out your students is helpful for classes with shared devices, or those with a shared Lab license. It's also super helpful for educators teaching remotely who might not have access to student devices directly.
We make it easy for Teachers and Administrators to sign their students out of Merge EDU. Just follow these steps to learn how:
Step 1: Sign-in to the Merge Dashboard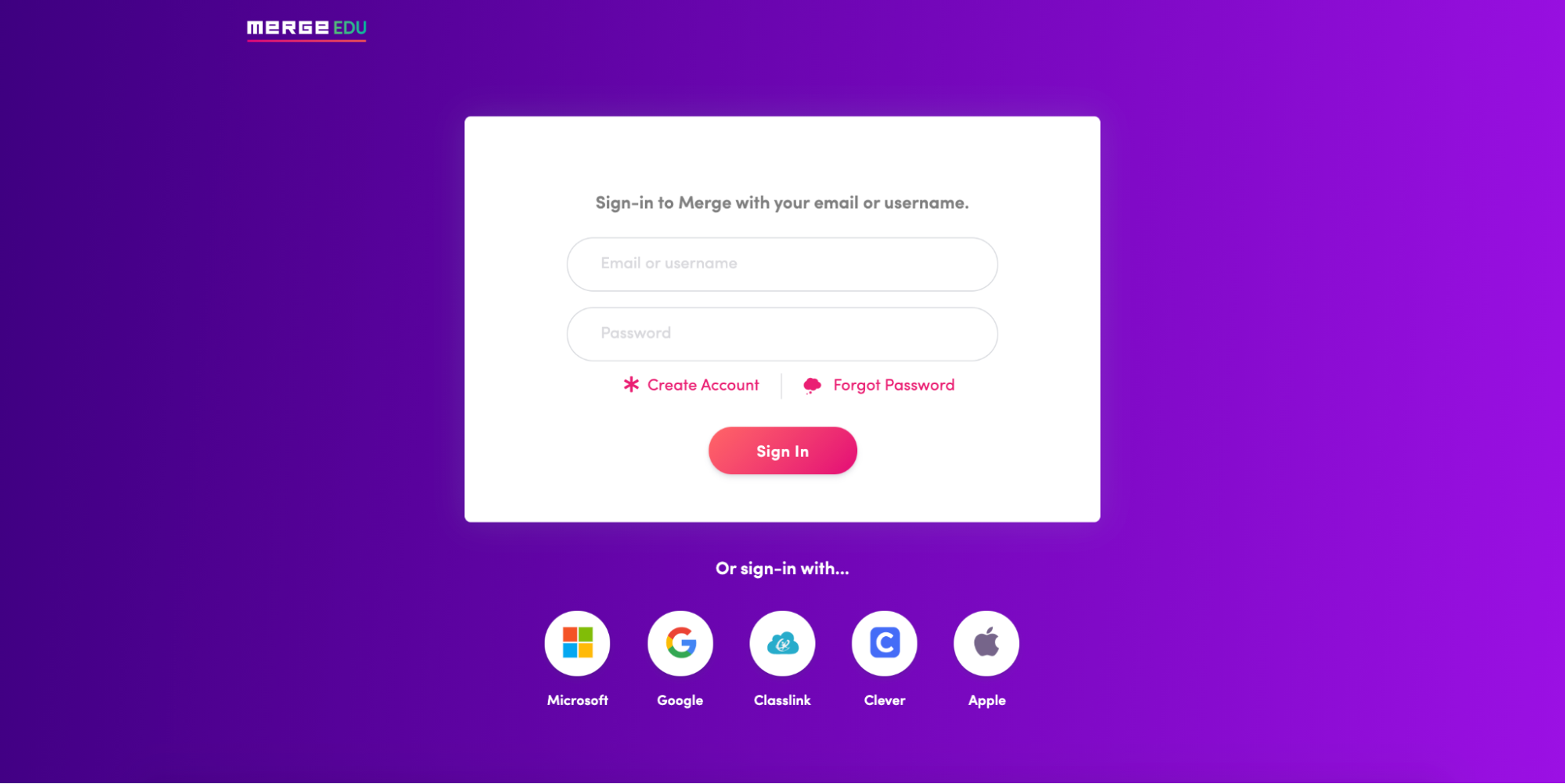 Go to https://dashboard.mergeedu.com/ and sign-in to your Merge Administrator or Teacher Account.
Step 2: Go to "Classes" and select your class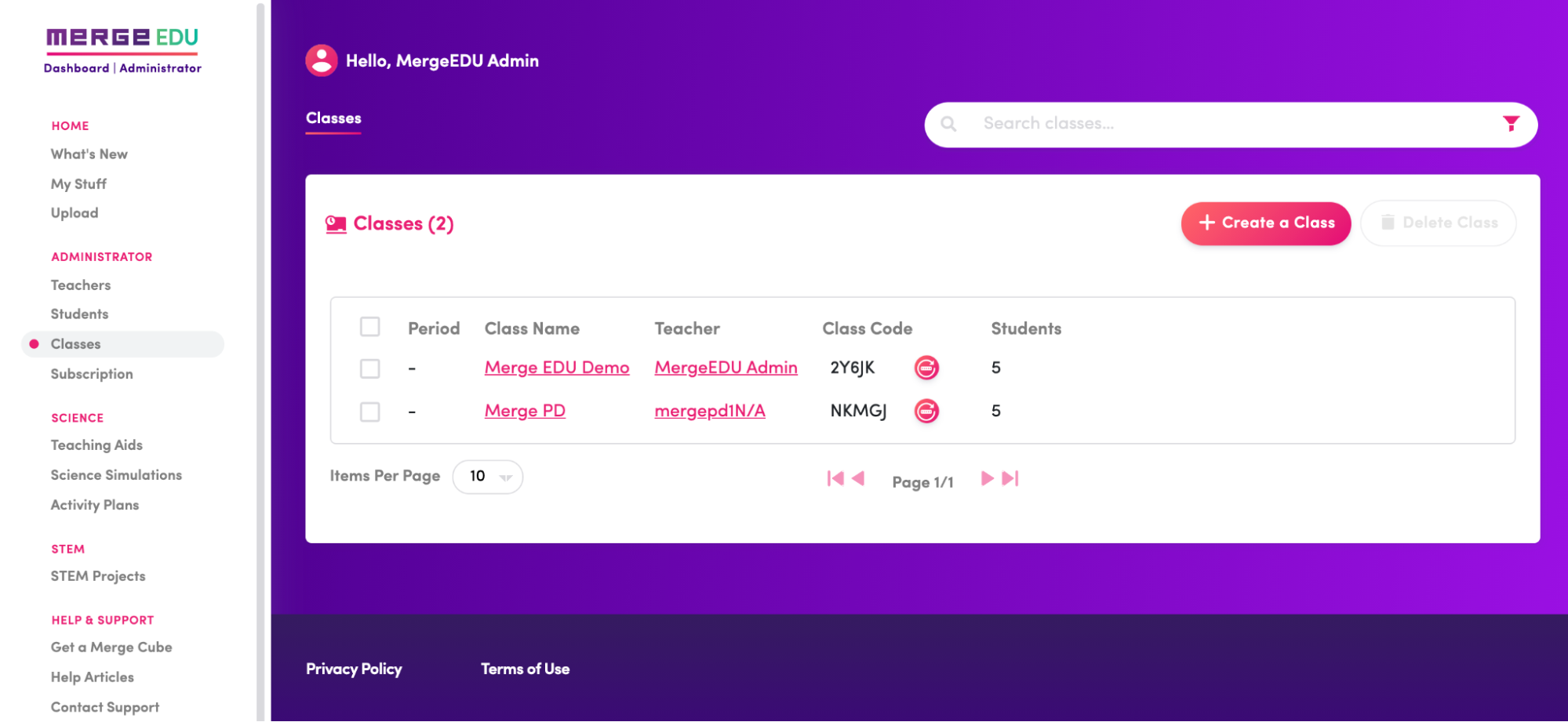 Tap on the "Classes" tab in the left-side navigation menu, then tap on the class you want to sign out.
Step 3: Check all students you want to sign out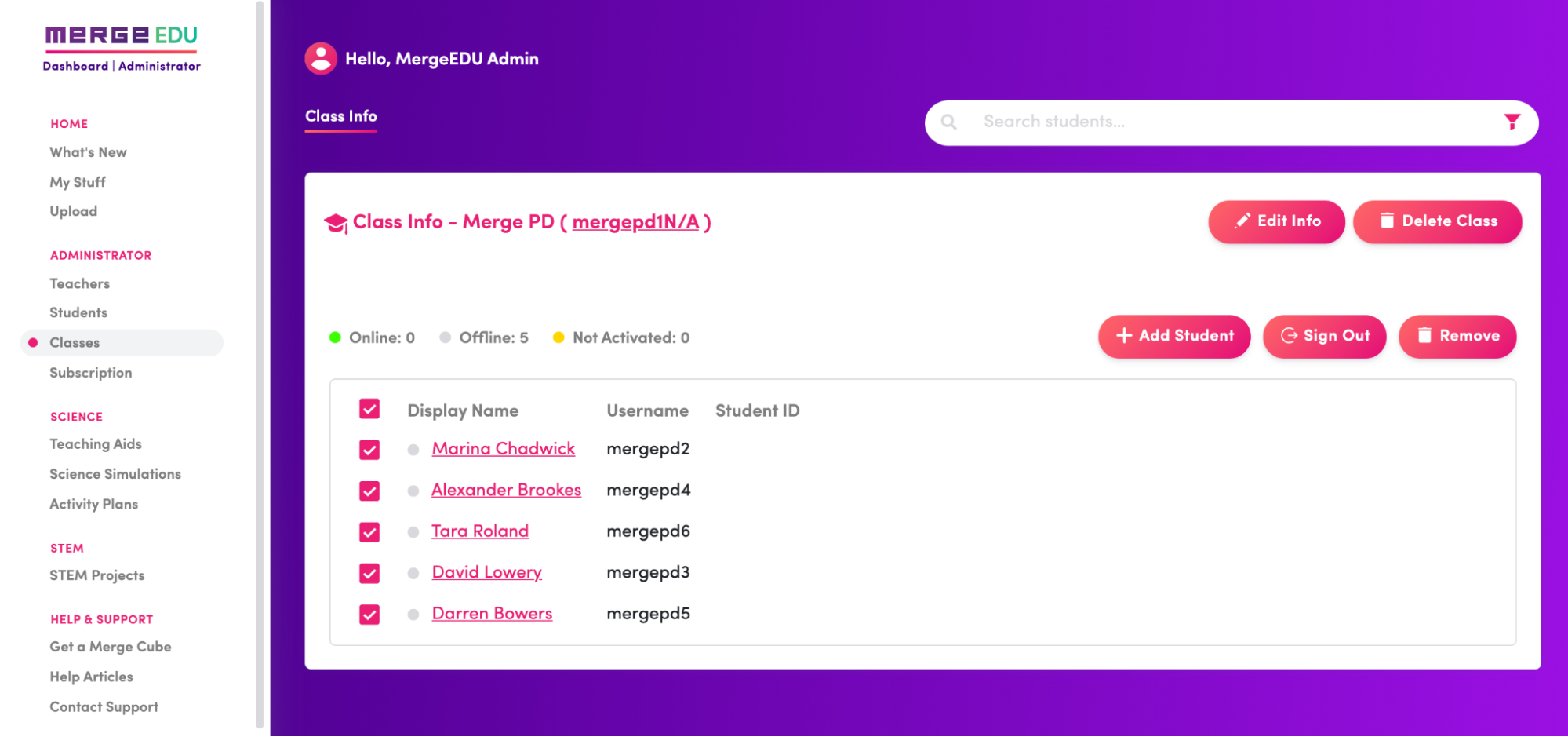 The green dot indicates that a student that is currently signed in. You can select students individually by tapping the checkbox by their name, or you can select all of the students in a class by tapping the checkbox to the left of "Display Name".
Step 4: Tap the "Sign Out" button and "Confirm"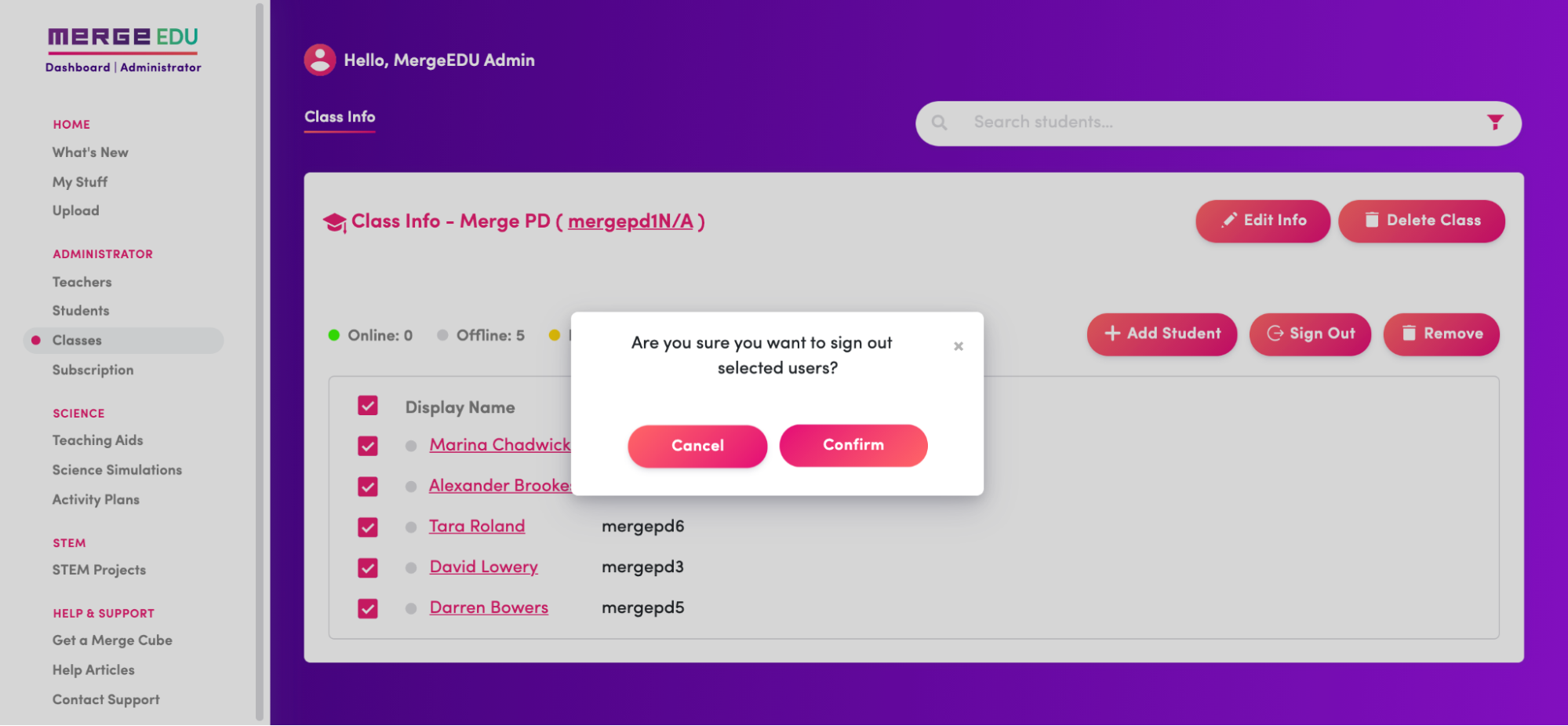 Once a student is selected, the "Sign Out" button will become available. Tap on the "Sign Out" button, then tap "Confirm" in the resulting pop up. This will log out all of the selected students.

Being able to sign-out your students eliminates the chance of a student working in a schoolmates account, or taking up user space in a Lab license. To find more helpful information, be sure to check out this article for more Tips, Tricks & Helpful Resources.