Activating your Merge Teacher Account

Activating your Merge EDU account is your key to setting up your classroom, unlocking the science simulations and hands-on digital teaching aids, and helpful resources like activity plans and STEM projects. Before we get started, there are a few things you will need to do first:
Make sure you

Create a Merge EDU Account

Make sure your school has an

active Merge EDU Subscription

Make sure you have a

Subscription Join Code

from your school's Merge EDU Administrator
Note: If you're not sure if your school has an active Merge EDU Subscription, or don't know who your school's Merge Administrator is, contact Merge at success@mergeedu.com with the name of your school and we will assist you.
To activate your Merge EDU Teacher Account, follow these steps:
1) Visit MergeEdu.com
Creating a Merge EDU account is easy! The first step is to visit https://mergeedu.com/ and tap the "Sign Up" button on the top right of the screen.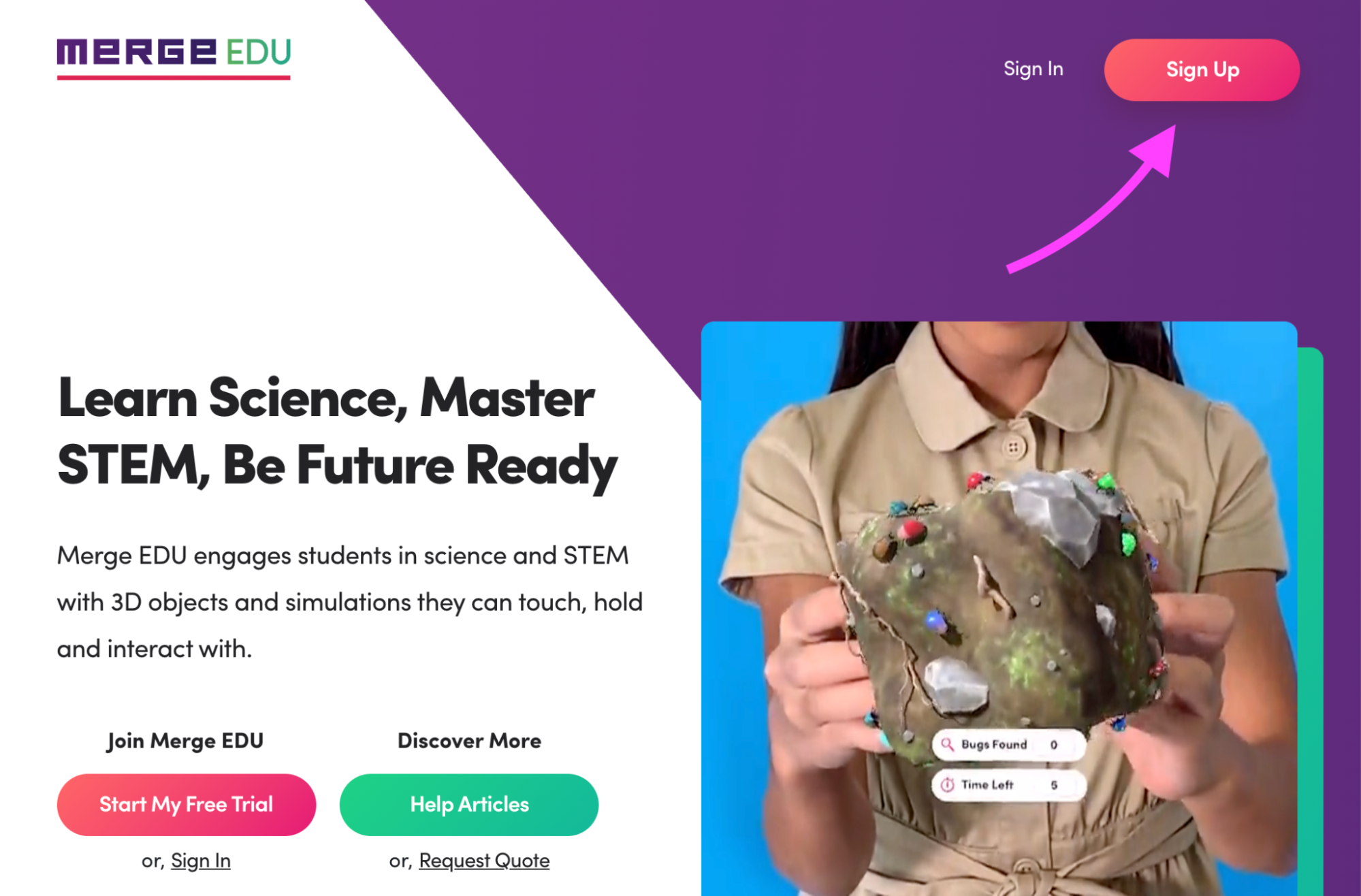 2) Enter your subscription join code
On the next screen you will need to enter your subscription join code, then tap the arrow to continue.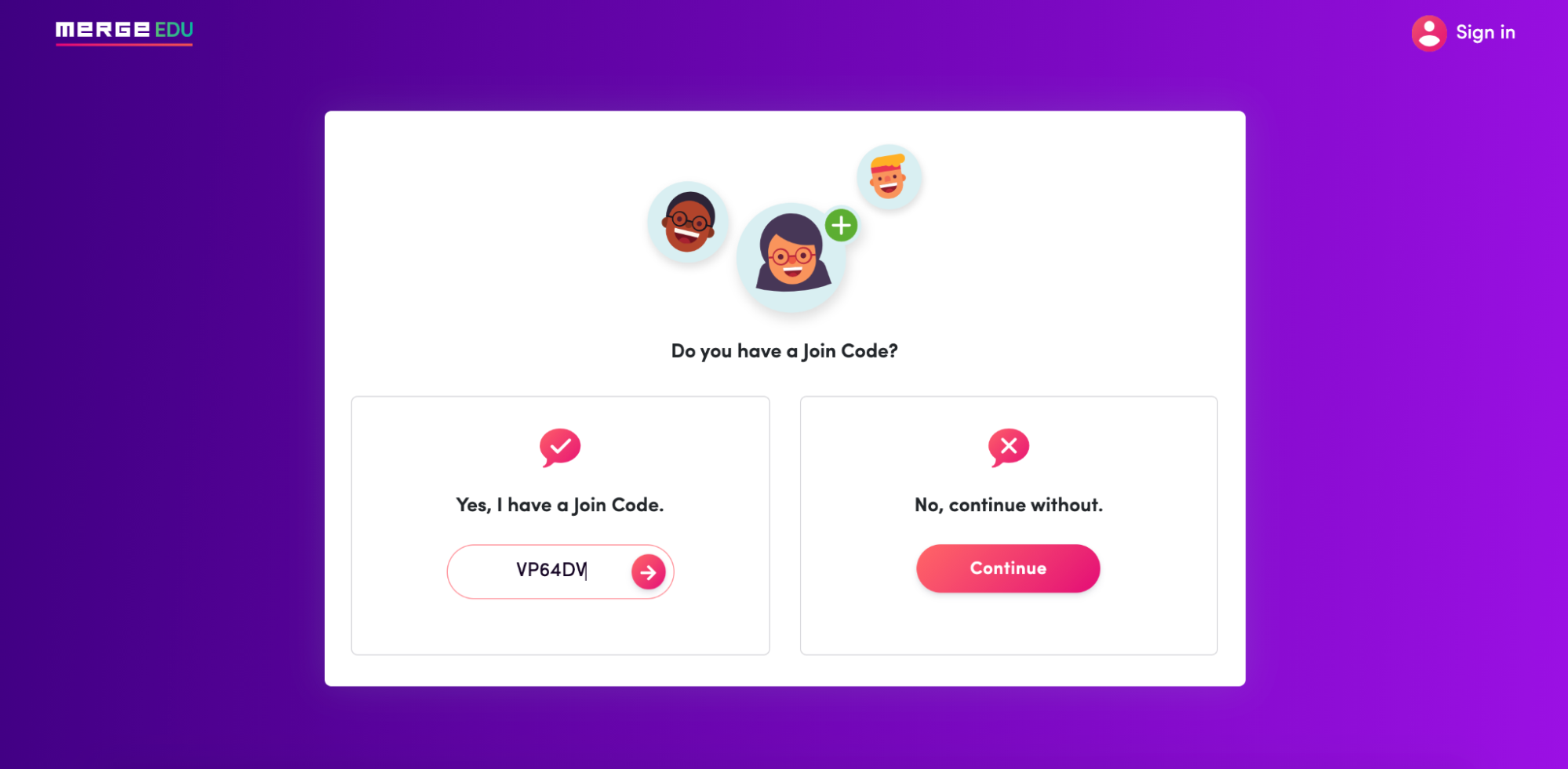 3) Use a single sign on tool or email/password
If you usually use your school email to sign in with Microsoft, Google, Classlink, Clever or Apple, you can tap on one of those icons, and sign in with your school email.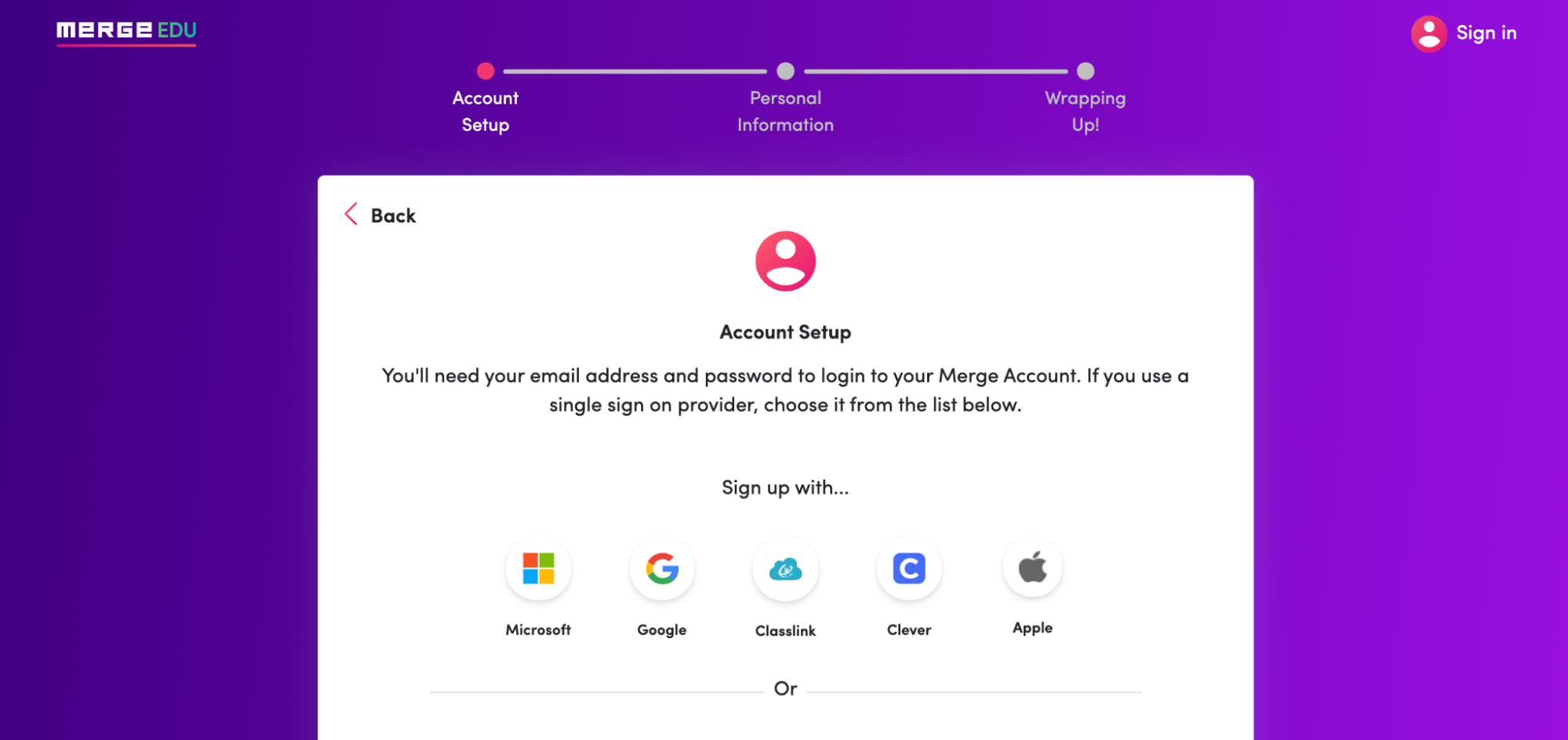 If you are creating your account from scratch, fill out the form with your email and password at the bottom, and then tap "Continue".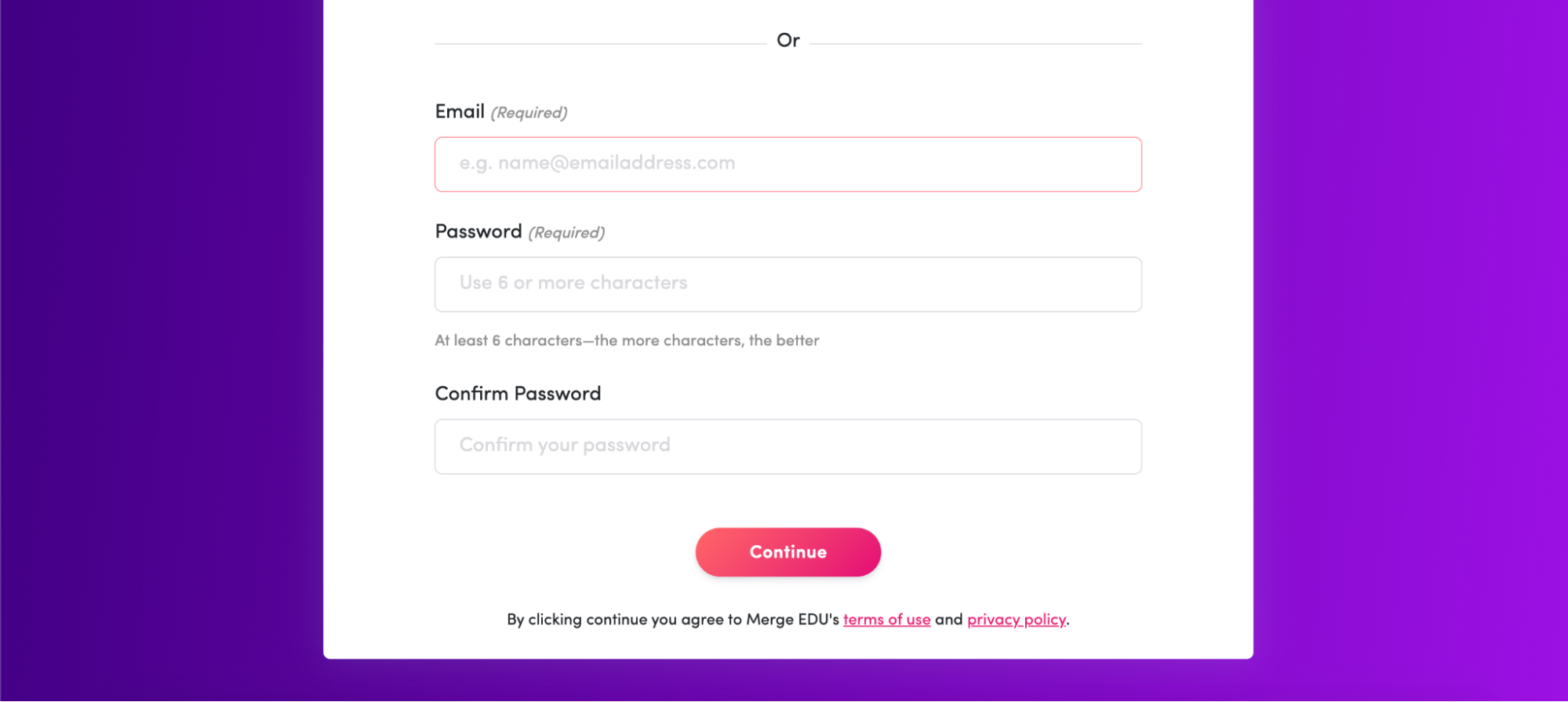 4) Finish creating your account
Now your account is created! Tap "Continue" once more to get to your Teacher Dashboard. You'll have access to the "Students" and "Classes" pages on the left-side menu, under the header "Teacher".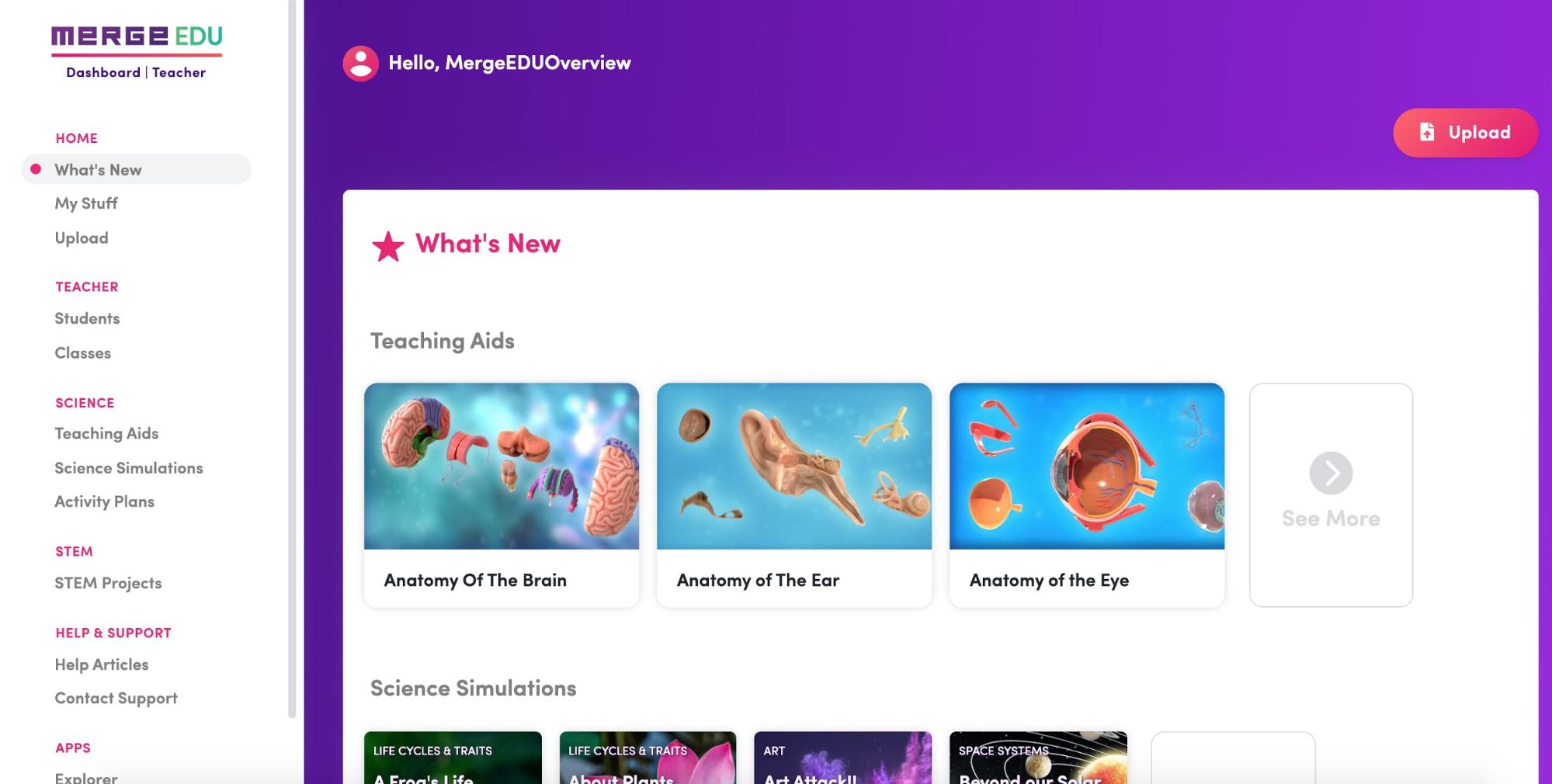 Now that you've activated your Merge EDU Teacher Account, it's time to set up your classroom!
To learn more about how to setup your classroom, check out these other help articles: