Setting up your Classroom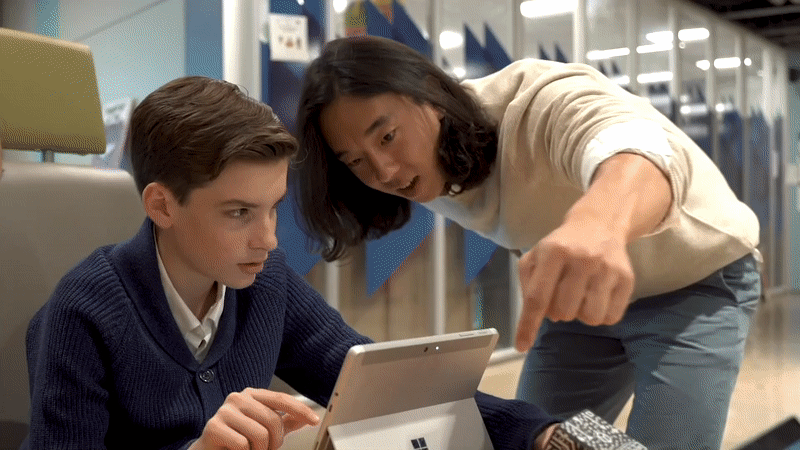 Now that you've familiarized yourself with the Merge EDU Dashboard, it is time to set up your classroom so that you and your students can use the resources and tools available under your Merge EDU subscription!
This article will go over the four main components you'll need to know to set up your classroom with Merge EDU:
The Different Types of Merge EDU Accounts
Activating your Admin & Teacher Accounts
Creating a Class
Activating your Student Accounts
The Different Types of Merge EDU Accounts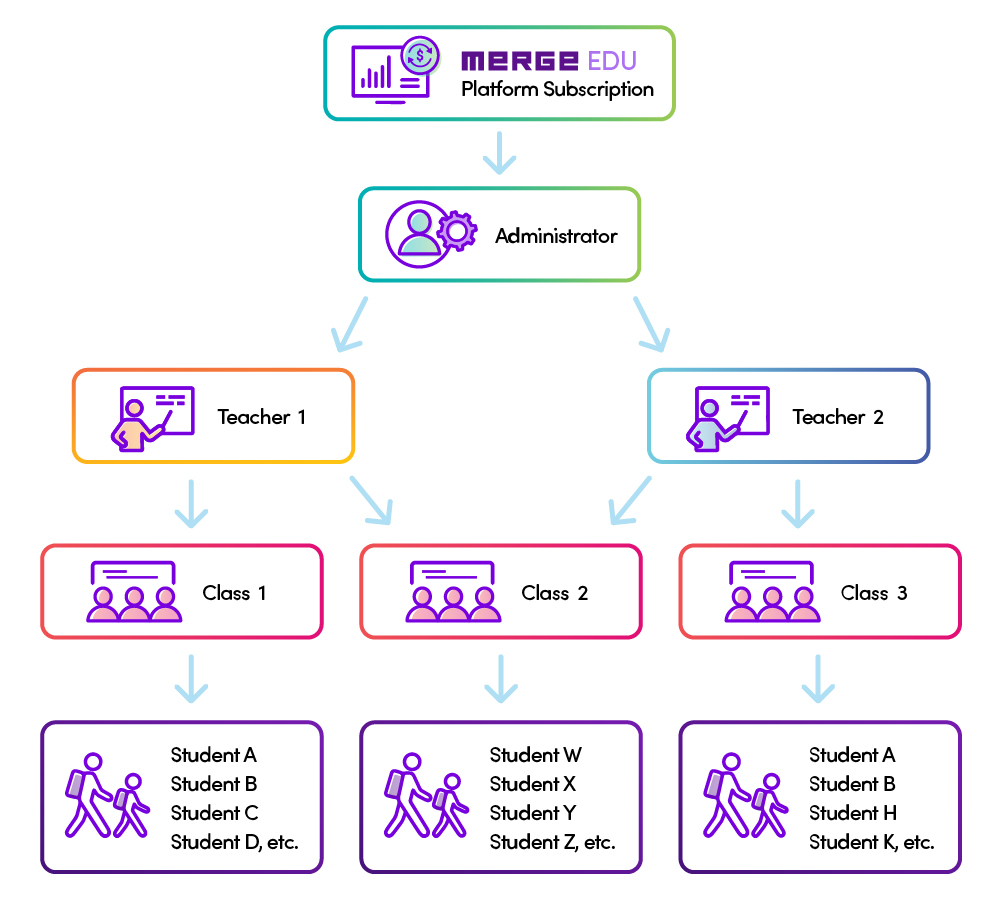 The Merge EDU Platform has four different types of accounts that can be created:

The Account Owner - t

h

ere is only one account owner per subscription, and this account acts as the central hub for the other accounts to link up to. The Account owner has oversight over the entire subscription, and can invite administrators and teachers.

The Administrator Account -

there can be more than one administrator per subscription. The administrator account will be able to see all teachers and classes that have been added to the subscription, and will be able to invite others.



Teacher Accounts -

one step below the administrator accounts, these accounts are connected to the administrator account. Teacher accounts are in charge of classes, and can monitor the progress of any students joined to their class. 

Student Accounts -

these accounts are connected to the classes a teacher creates. Depending on your subscription, there may be a limit to the number of students who can be signed into the Merge EDU Platform at one time.
Activating your Admin & Teacher Accounts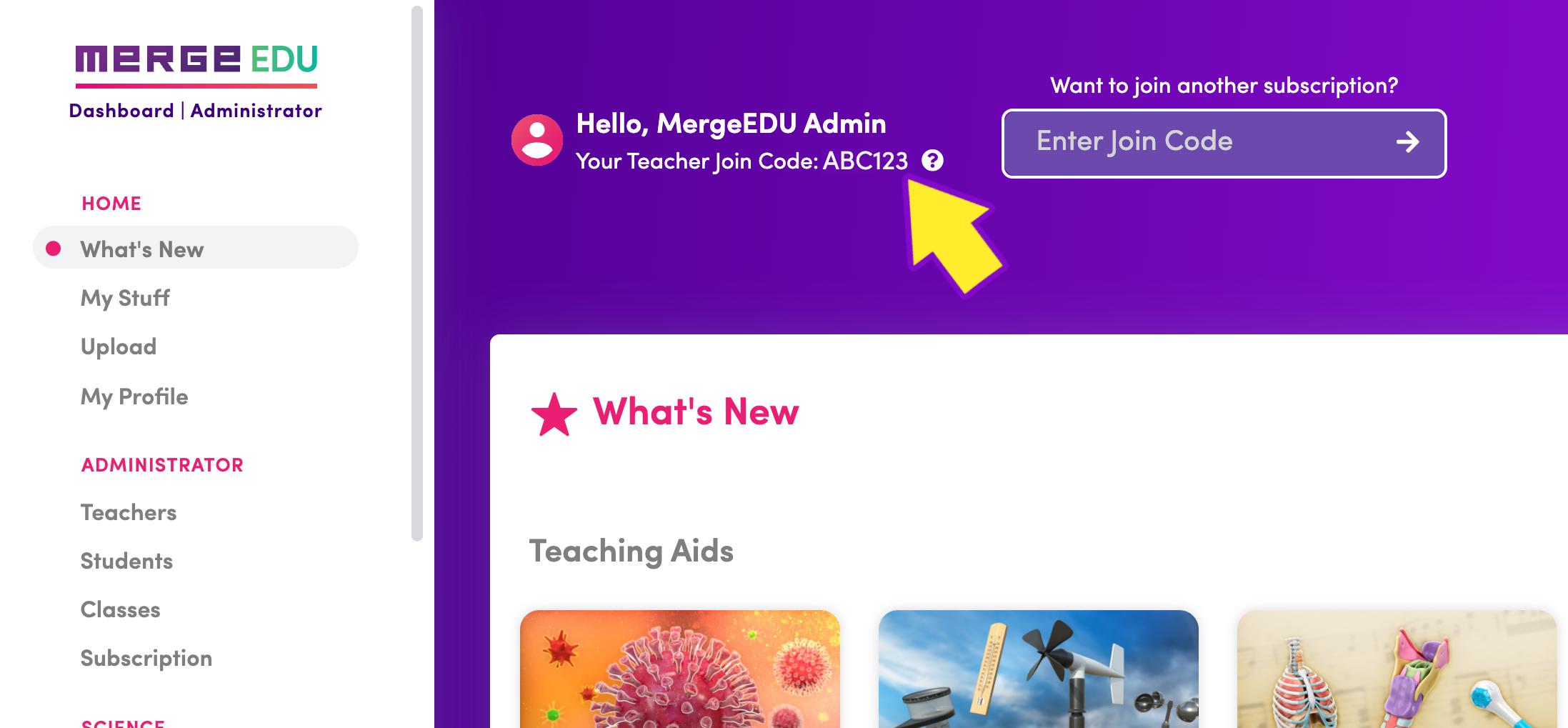 Owner Account
Your subscription's account owner can only be activated by Merge. Shortly after purchasing your subscription, you will be contacted by a member of our onboarding team to activate your subscription. If you have any questions, please contact us at success@mergeedu.com. 
Administrator Account
The account owner can invite other administrators to the subscription. If you need to be activated as an administrator on your Merge EDU subscription and don't know who your account owner is, email us at success@mergeedu.com.
Teacher Account
Teacher accounts can only added by the account owner or administrator. Administrators will find the Teacher Join Code located at the top of the Admin Dashboard, under their username.
Teachers can then use that subscription join code to activate their accounts.
Click here to learn more about Activating your Teacher Account
Creating a Class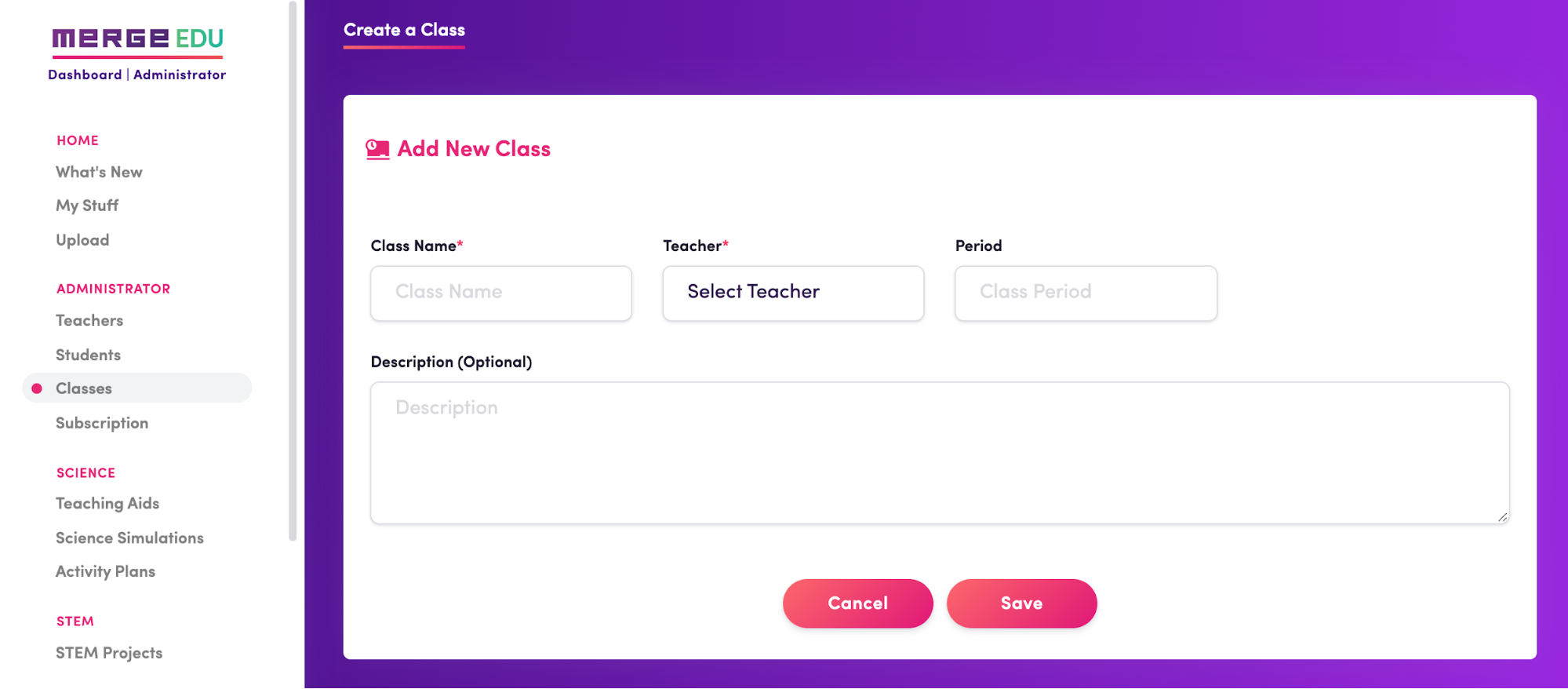 When you are ready to add students to your subscription, you will first need to create a class. Account Owners, Administrators, and Teachers can all create a class.
To create a class, follow these steps:
Sign into your administrator or teacher account on the Merge EDU Dashboard





Tap

"Classes"

to navigate to the classes page





Tap

"+Add A Class"

then fill out the

Class' Name

and

Select a Teacher

(if you are using your Teacher Account, you are already selected), then tap

"Save"



Once your Class is created, you will see a

class join code

beside the class name - copy that class join code to give to your students, so they can use it to activate their Merge account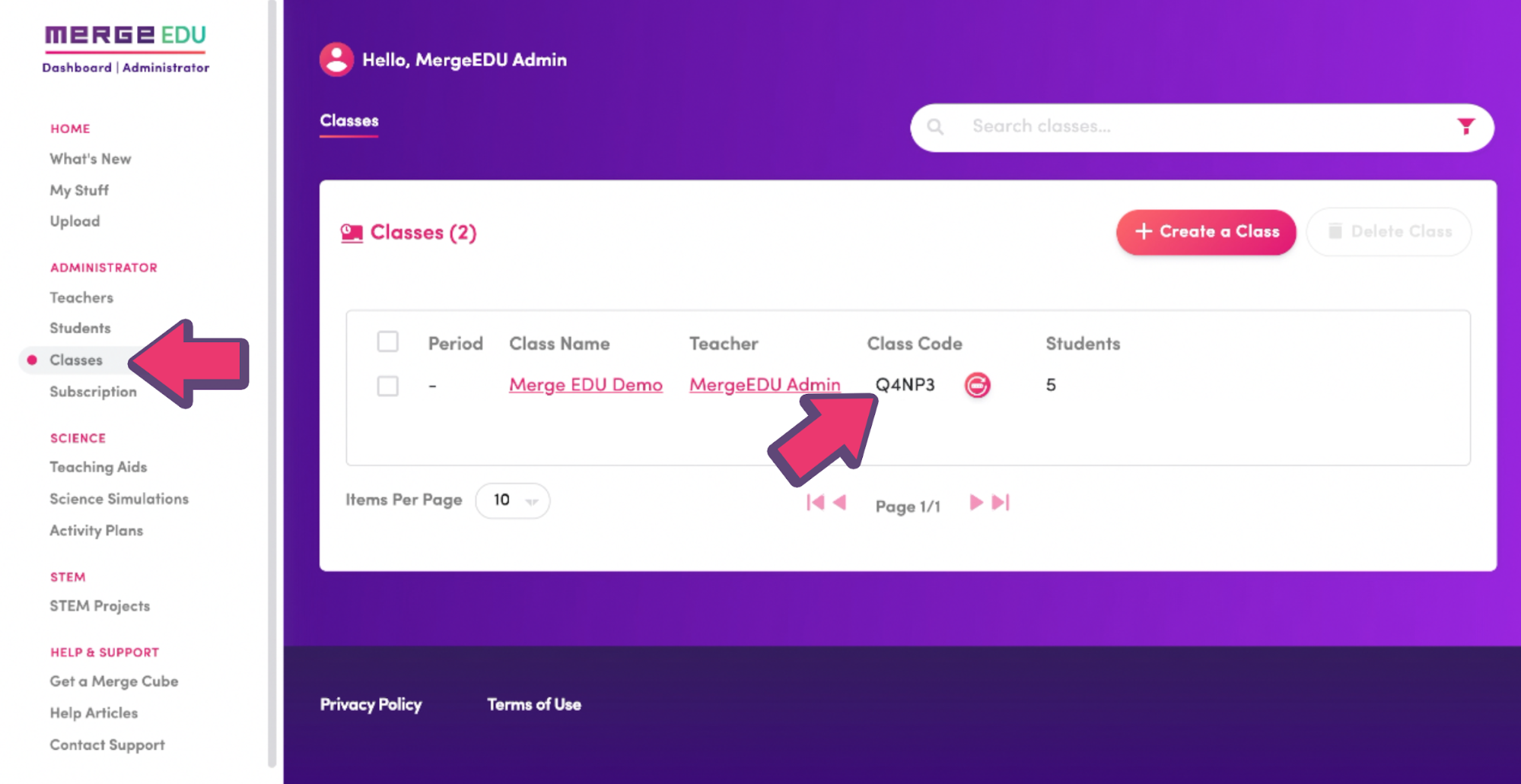 Adding Student Accounts
The easiest method is for students to create their own account using the class join code. Teachers can also manually create accounts for their students.
Students should follow these steps to create an account:
Go to

https://dashboard.mergeedu.com

 and tap

"Create Account"



Enter the class join code provided by your teacher





Sign in with your single sign on tool, or with a username and password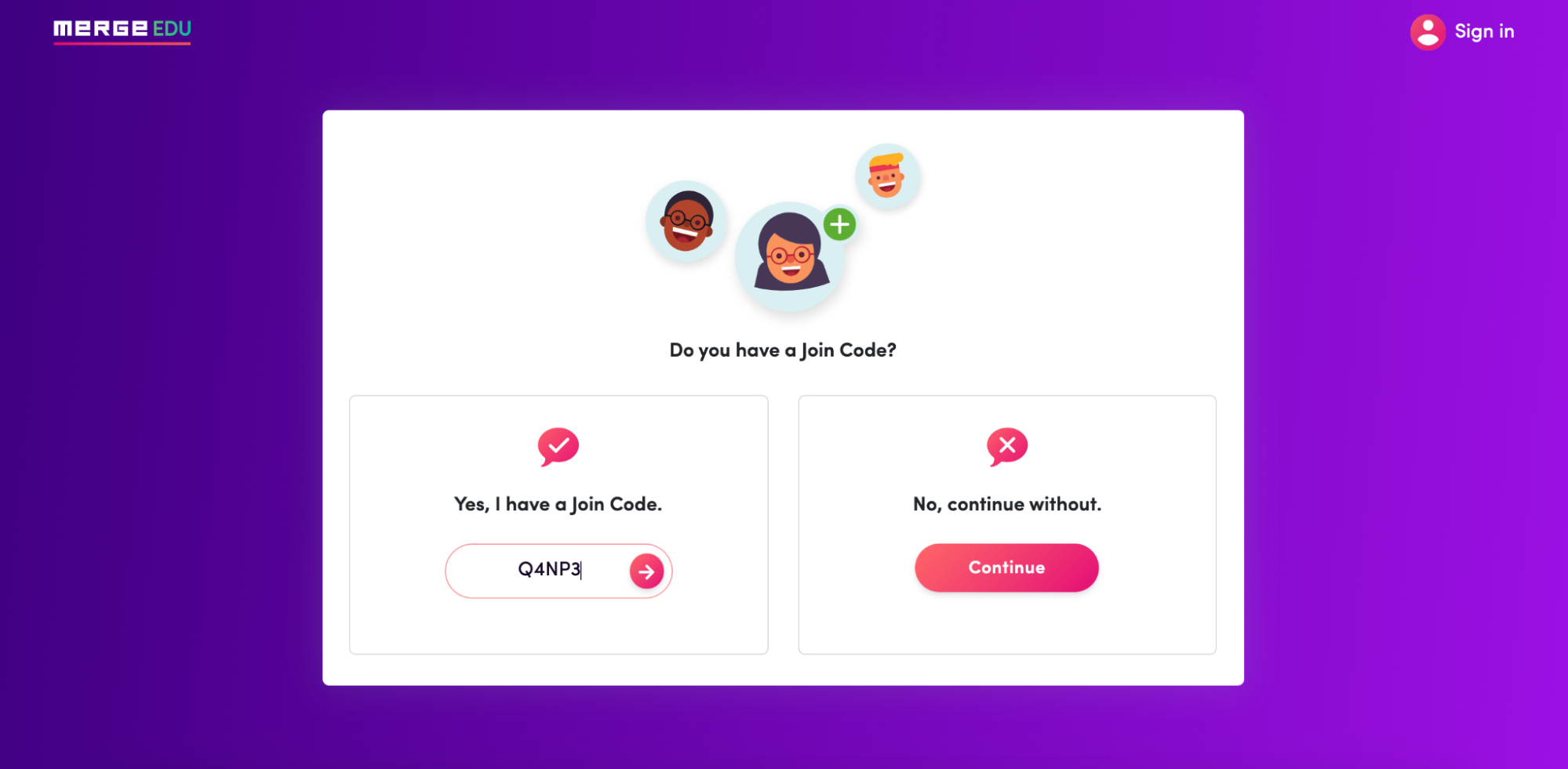 Note: Teachers can follow the steps above to activate student accounts themselves and then provide the students with both their username and password so they can sign into the apps directly. In order to activate a new account you must first sign out of the current account. To sign-out, simply tap your name on the dashboard to get to your profile, then tap "Sign Out").

Click here to learn more about Activating Student Accounts

Congratulations - you have successfully set up your Merge EDU Classroom! 
Now you can start using Merge EDU with your students. Start off by having your students  sign into the Merge EDU apps, then show them how to hold a digital object using the Merge Cube or jump right into our standards-aligned science simulations and activity plans. There's so much to do with Merge EDU! Be sure to check out some of our other help articles for tips and tricks on how to get started.
Have fun teaching with Merge!
Up next: