Title I Funding for Merge EDU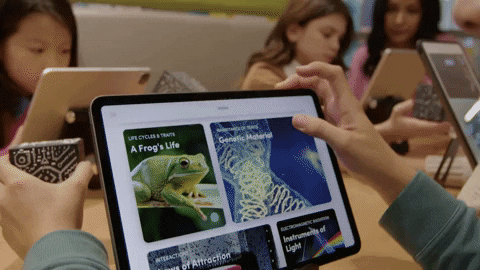 Title I funding is meant to ensure students from economically disadvantaged homes in the United States receive a fair, equitable, and high-quality education by helping to close academic achievement gaps.
Districts and schools use Title I funding to provide academic support and learning opportunities to help these students master challenging curricula and meet state standards in core academic subjects.
How Merge EDU can help support student learning in Title I schools:
Enhances academic engagement and achievement - With the hands-on, visual science simulations and digital teaching aids, your students will be engaged in lessons and excited to learn science and STEM. When students are engaged in learning, they can achieve so much more.



Watch the Merge EDU testimonial video and learn from others how impactful Merge EDU has been in their classrooms




Accelerates understanding

- Many science topics can be challenging and complex, but Merge EDU lets students experiment with scientific phenomena in a way that leads to better learning outcomes. Read the studies below to learn more.





Studies: The effectiveness of Digital Teaching Aids




Aligned with state science standards - Merge EDU is aligned to your state's science curriculum, so it easily integrates it into lessons and helps students learn what they need to know for science for end-of-year exams and standardized tests.



Find the science standards for Merge EDU here




Technology literacy and future readiness: Merge EDU puts innovative technology into your students hands as they complete STEM projects based on future careers that follow the engineering design process and introduce concepts like 3D modeling, design, prototyping, 3D scanning, 3D printing, market research and more.



Learn more about Merge EDU and future readiness here




Great for after school and summer school programs:

Merge EDU can be used in after school or summer school programs to provide additional academic support to students outside of regular school hours.

Merge EDU is a perfect fit for your Title I funds. School districts are already using these funds to purchase Merge EDU, from a single classroom all the way to every student in the district.
If you need help with funding to provide Merge EDU for your school, contact sales@mergeedu.com and we can help!
If you'd like to get a quote, simply fill out this quote request form.