Effectiveness of Digital Teaching Aids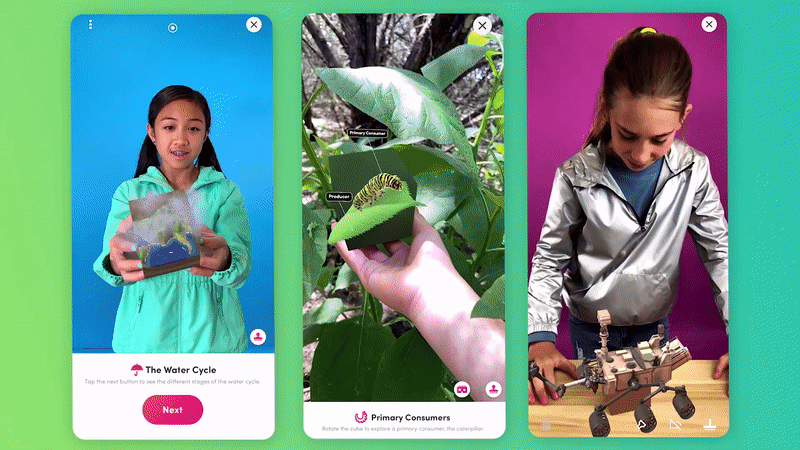 Technology has always been used in education as a means for teachers to provide the best educational experiences for their students.
Merge has harnessed some of the most cutting-edge spatial computing technology to put true-to-life, digital teaching aids and simulations into students' hands for learning. These tools are amazing alternatives to physical teaching aids for science and STEM, and can be used in remote and in-person learning.
The studies linked below show just how effective this technology can be on student engagement and learning outcomes. Read the studies below to learn more.
Meet the Duo Researching the Application of Augmented Reality Technology for Improved Patient Care and Radiology Education
Drs. Courtier and Laguna worked together in developing Merge Cube-compatible AR models used in clinical and research settings. In 2020, they completed a study with University of California San Francisco Medical Students in small group review sessions. When comparing the pre- and post-review test scores of radiology students that used real human cadavers to study, and another group who used AR objects on the Merge Cube to study, Dr. Courtier found there was "no statistically significant difference in test scores between the groups."
Read more about the study here.
Pre-Service Elementary Teachers Use Augmented Reality to Learn about Force and Motion
David Rosegrant, Devan Patel, & Rongkai Guo from the College of Education at the University of South Florida in St. Petersburg piloted the Merge Explorer app with pre-service elementary school teachers to assess the usability of the application, learning gains in content knowledge, and willingness to use the app in their future classroom. We found they were extremely receptive to the application, learned from it, and would implement it in the future.
Read more about the study here.
Structural Chemistry 2.0- Combining Augmented Reality and 3D Online Models
Jonas R. Schmid, Moritz J. Ernst, and Günther Thiele found that implementing AR with the Merge Cube for 3D representations provides "enhanced individual learning and deeper understanding of complex concepts," and that students can benefit from AR with current widely available hardware like the Merge Cube.
Read more about the study here.

Using the hands-on digital teaching aids and interactive simulations in Merge EDU, students will be engaged in active learning vs. passive observation, abstract and complex concepts will become concrete, and students will be able to remember what they learned for longer because the learning was a multi-sensory experience.
Now that you've learned how Merge EDU can help your students learn complex science and STEM concepts, you can take a look at this article showing you how to find Merge EDU funding for your classroom, or take a look at additional research on how AR/VR technology can benefit student learning.