Getting Started with Merge HoloGlobe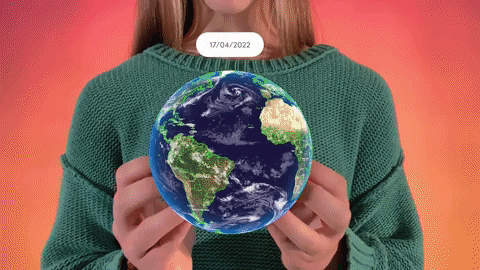 Merge HoloGlobe brings NASA and NOAA satellite data and simulations to the Merge Cube, providing stunning views of the Earth and its many processes and systems into the palm of your hand!
In this article, we'll show you how to get started using HoloGlobe. Reach each section below to learn more:
Get the latest version of Merge Hologlobe
Learn how to use HoloGlobe
The 4 modes in Merge HoloGlobe
Menus and settings
Get the latest version of HoloGlobe:
Before you begin using Merge HoloGlobe, you want to make sure you have downloaded it recently, or updated your app to ensure you have the latest version.
Learn how to use HoloGlobe
When you first open the app, you'll start on the home page where you will see various topics. Scroll down to see all the topics, then select one to get started. For this example, we'll look at "Satellites."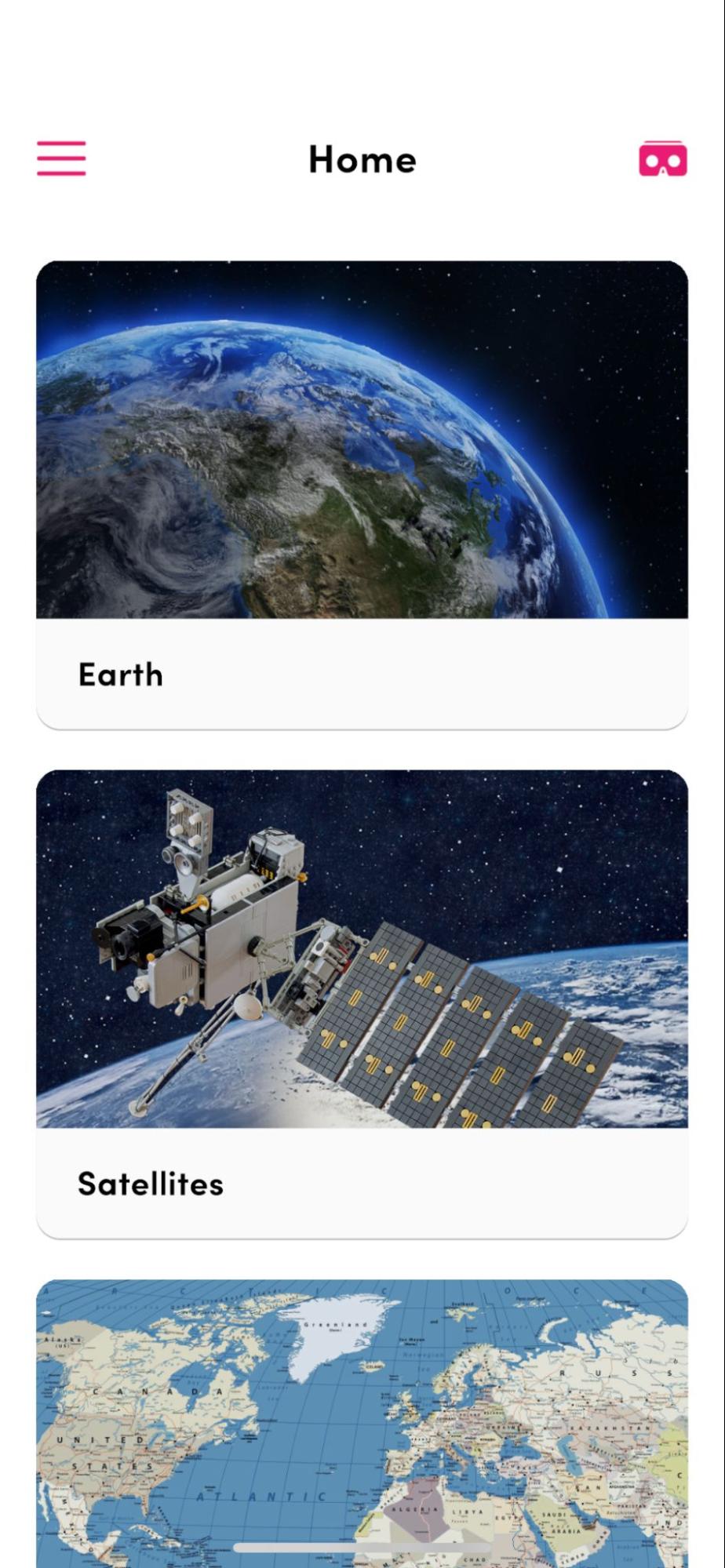 Every topic has an introduction and multiple activities. The "Satellites" topic has 3 activities:
Polar Orbiting Satellites

Geosynchronous Satellites

Students of Earth Video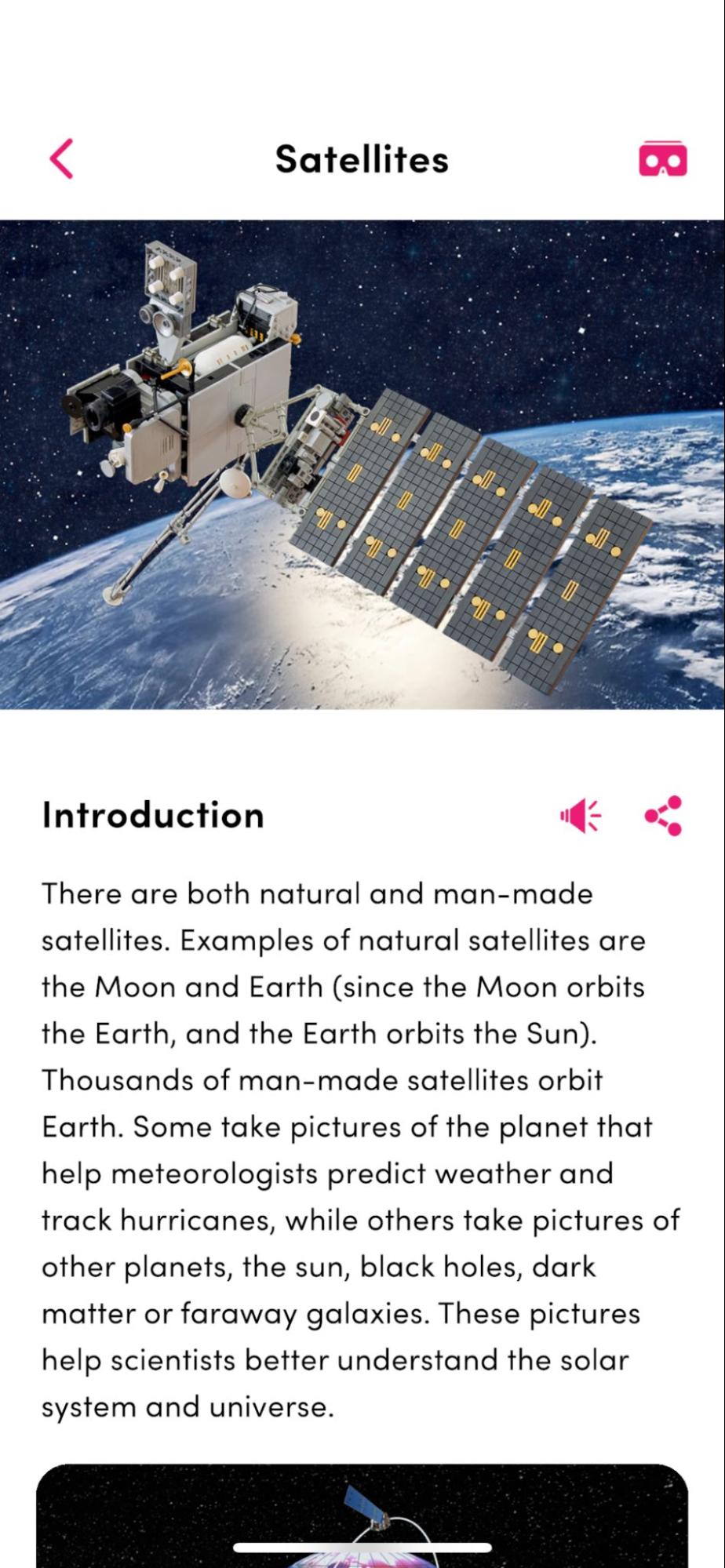 If you'd like to listen to the introduction of any of the activity descriptions, tap the speaker icon.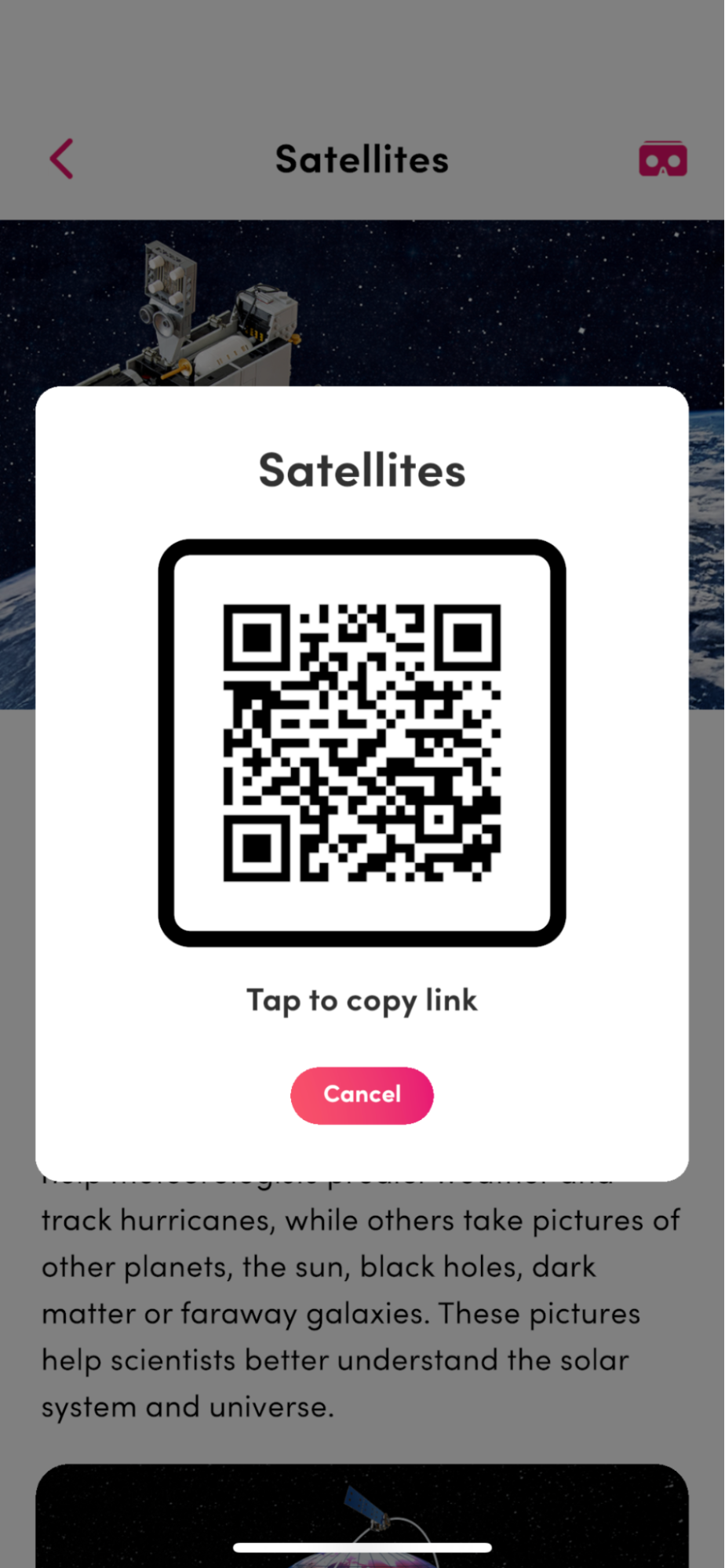 To share the entire topic or a single activity, tap the share icon. You can copy the link or share the QR code.
To start an activity, simply tap the image.
4 ways to interact in HoloGlobe
There are 4 different ways to interact with the satellite data in HoloGlobe - 3D, Cube, World, and Headset mode. You can choose which mode you'd like to use by selecting it from the top of the activity window.
3D Mode

allows you to interact with the activities using your device's screen. No camera access or Merge Cube are required.

Cube Mode allows you to interact with the activity using a Merge Cube. This is the hands-on way to interact with augmented reality! It will require both camera access and a Merge Cube (or

Merge Paper Cube

).
World Mode

allows you to interact with HoloGlobe by placing a digital globe in your room. This mode requires camera access on your device, but does not require a Merge Cube.

Headset Mode

requires camera access on your device, and can be used with or without the Merge Cube. With headset mode and the Merge AR/VR Headset, you can use HoloGlobe in XR!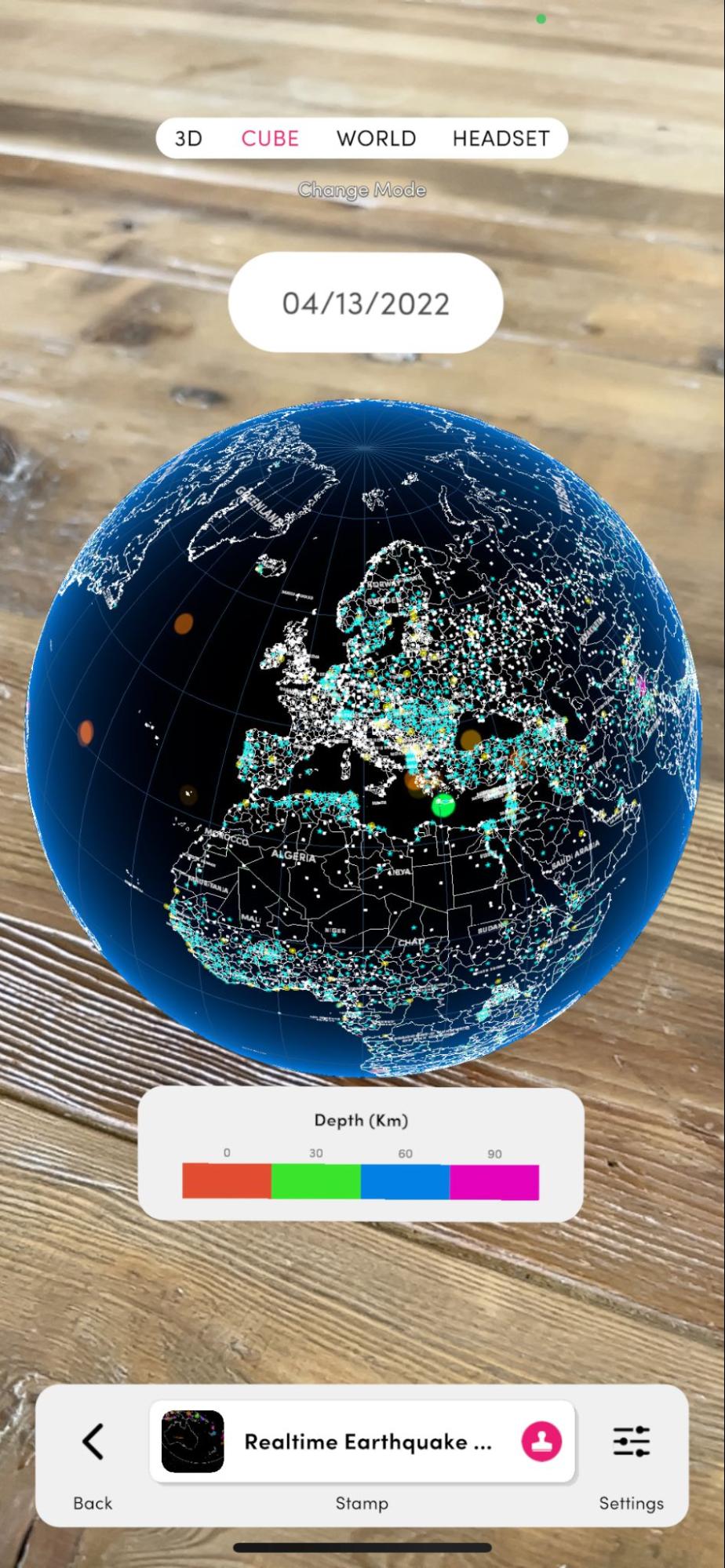 Menus and Settings
Regardless of which mode you use in HoloGlobe, the menus and settings the same. We'll point out a few of the main settings below.
To activate the globe settings menu, you must first tap one of the globes in your scene. The menu below will appear: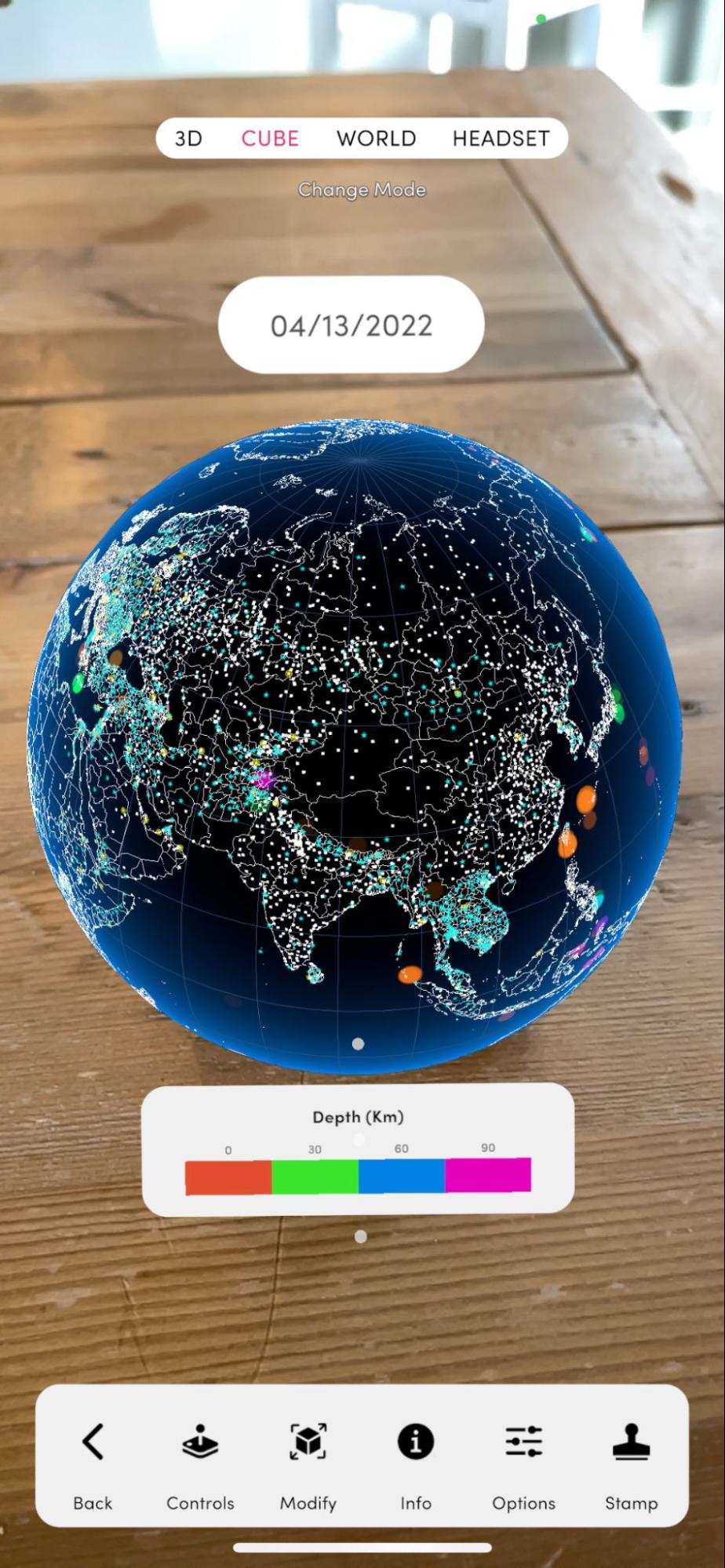 Back: The back button allows you to return to the preview screen.
Controls: If controls are available for an activity, they will be displayed here.
Modify: If available, you will be able to select actual size, and will be able to scale, move, rotate, or change the altitude of your globe.
Info: Tap the info button to read the activity description. You can also tap the share icon to share this activity with others.
Options: The options below are available for all globe activities. You can turn them on or off by tapping the toggle button.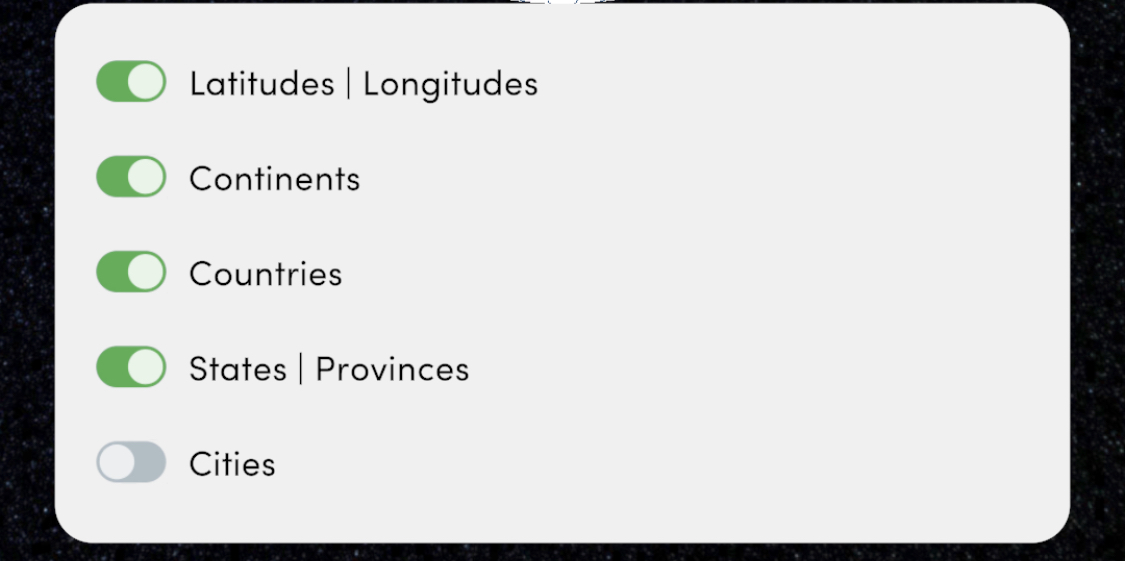 Stamp: If you are using Cube Mode, you will be able to stamp multiple variations of the globe in your space.

Now that you've learned how to use Merge HoloGlobe, you can share it with your students, colleagues, and other citizen scientists who want to learn more about Earth using real time satellite data!
Check out this help article for more information about how you can use Merge HoloGlobe in your Classroom!