Using QR Codes in Merge EDU

Merge EDU uses QR codes as a way to share digital teaching aids and science simulations. Students simply need to open the camera app on their device and point it toward the code, then tap on the link that pops up.
The code can be scanned by a camera on a computer over Zoom or other live lesson platform, from a smartboard or overhead projector, or can simply be printed out, making this method of sharing content in Merge EDU super easy!
Follow these steps to use the QR codes in Merge EDU:
Step 1: Find share options on the Dashboard
First, sign in to your Merge EDU account at https://dashboard.mergeedu.com, then navigate to the "Object Viewer" section to find teaching aids, the "Merge Explorer" section to find science simulations, or the "HoloGlobe" section to find globe actives. Once you have opened the details page for that collection, object or activity, tap the "Share Options" button to view the QR code.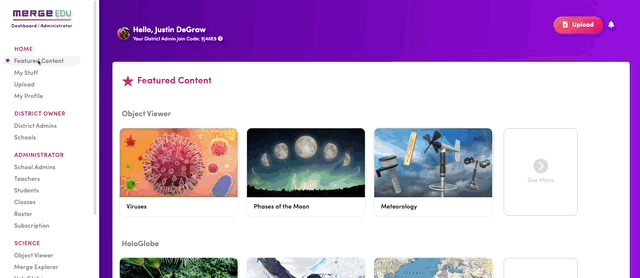 Step 2: Scan the QR code
All compatible iOS devices and many Android, Windows, and Chromebook devices will have QR code readers integrated into their camera app. This means that all you need to do is launch the camera on your device, and point it at the QR code.
If you're having any difficulties getting the code to scan, please make sure that the whole QR code is visible and centered on the screen.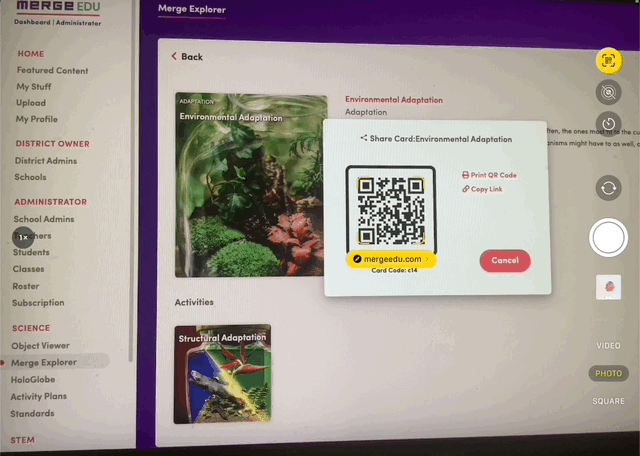 Step 3: Tap the link to open the url
Once your device's camera is looking at the QR code, a pop-up box with a link will appear. Simply tap on that link to open it on your device's web browser.
Please make sure you are signed-in to your Merge EDU account in the Merge apps before moving on to the next step.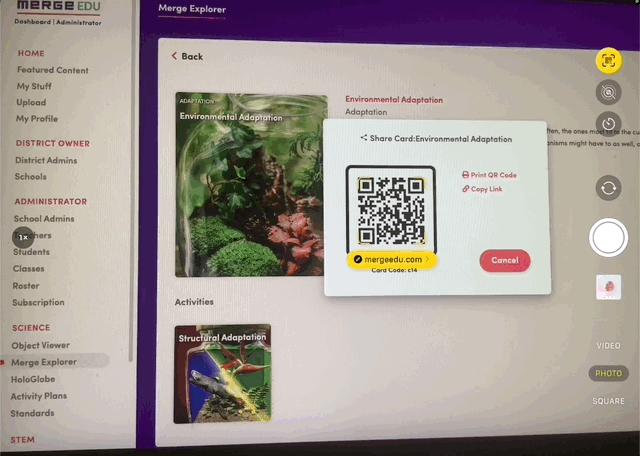 Step 4: Tap "Launch in App"
For the science simulations in Merge Explorer, you can simply tap "Launch in App," and the simulation will open automatically in Merge Explorer.
For the digital teaching aids, the pop-up will ask if you would like to open them in Object Viewer. Simply tap "Open" and the object or collection will open in Object Viewer.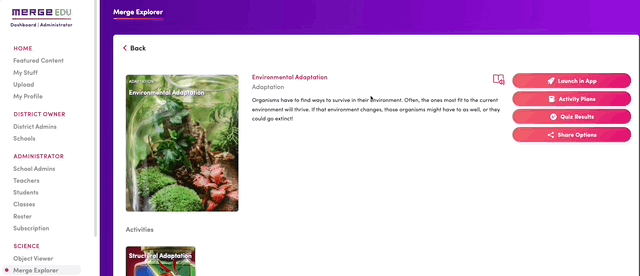 Now that you've learned how to use QR codes to instantly share science simulations and digital teaching aids with your students, you can begin teaching science and STEM using Merge EDU!
Learn how to use digital teaching aids
Learn how to use science simulations
Learn how to teach science with Merge EDU
Learn more ways to share in Merge EDU
Learn how to present or stream live content with Merge EDU