Uploading your own creations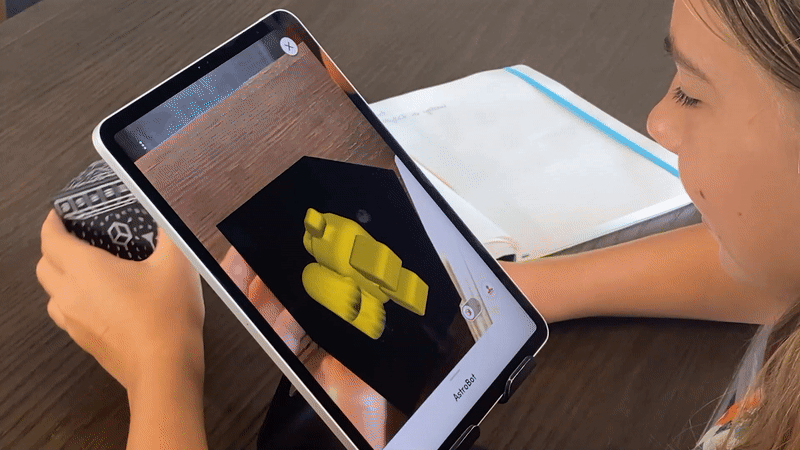 Merge Uploader allows students and teachers to upload their own 3D objects to be viewed on the Merge Cube using the Object Viewer app. Students can visualize their own 3D creations in the palm of their hand, allowing for rapid iteration, sharing, and feedback during the creation process. It can also be used as a "print preview" tool when 3D printing, or can be an alternative to 3D printing altogether.
In this article, we will introduce the main components you'll need to effectively upload your 3D creations onto the Merge EDU Platform:
How to upload an object with Merge Uploader
Visualizing your objects on the Merge Cube
Using the Object Editor
Preparing Objects for Upload
Finding 3D Objects online
Upload an Object with Object Uploader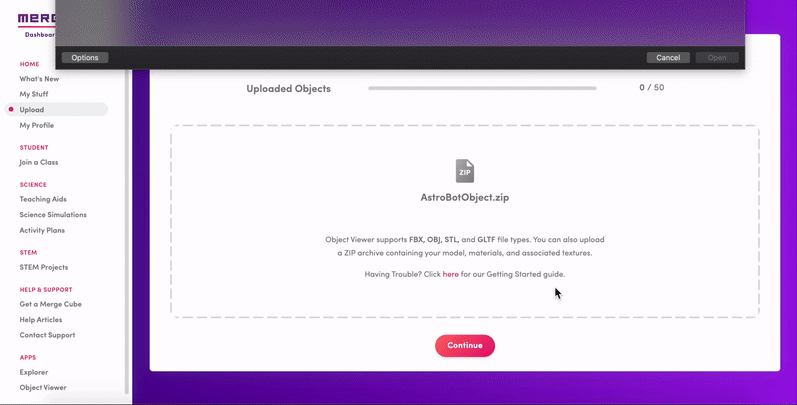 Students and Teachers can upload their own 3D creations to the Merge Cube using the Object Uploader found on the Merge Dashboard. Objects uploaded using the Object Uploader can then be viewed and shared using the Merge app, Object Viewer.
Learn how to upload a 3D Object with Merge Uploader here
Visualize your Objects on the Merge Cube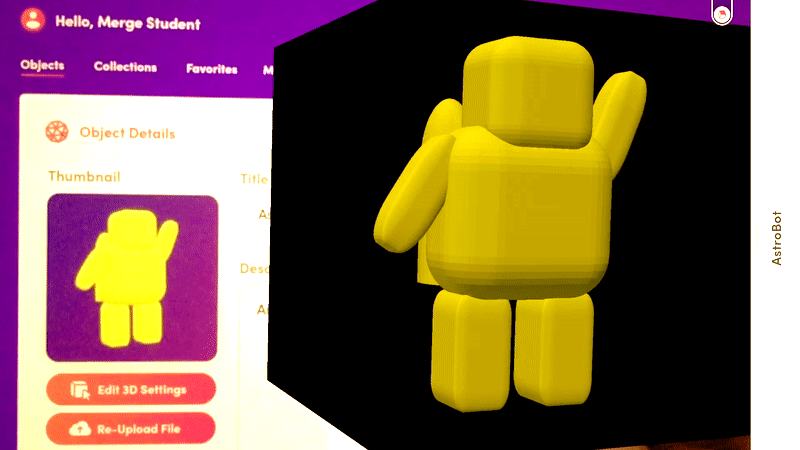 Visualizing your 3D creations on the Merge Cube makes it easy to inspect them up close from all angles, and to share with teachers and classmates for feedback.
Learn how to view your own 3D Objects with the Merge Cube here
Edit your Objects with the Object Editor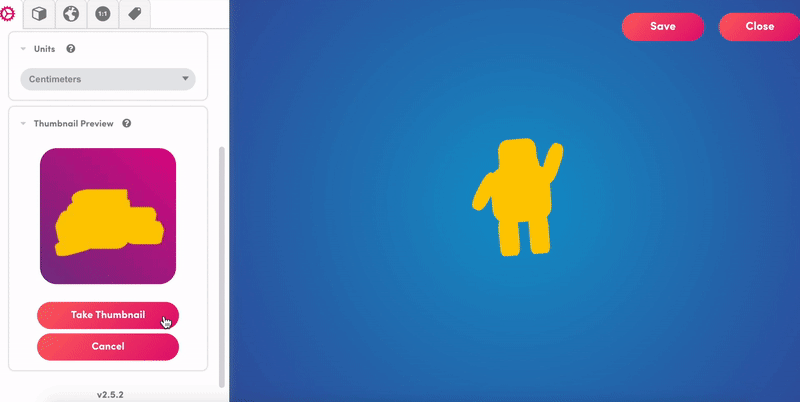 Object Editor allows you to edit the object's thumbnail, manipulate the size of your object, and add labels and annotations to the object directly from the Merge Dashboard, which will change how the object appears on the Merge Cube.
Learn how to use the Merge Object Editor here
Prepare Objects for Upload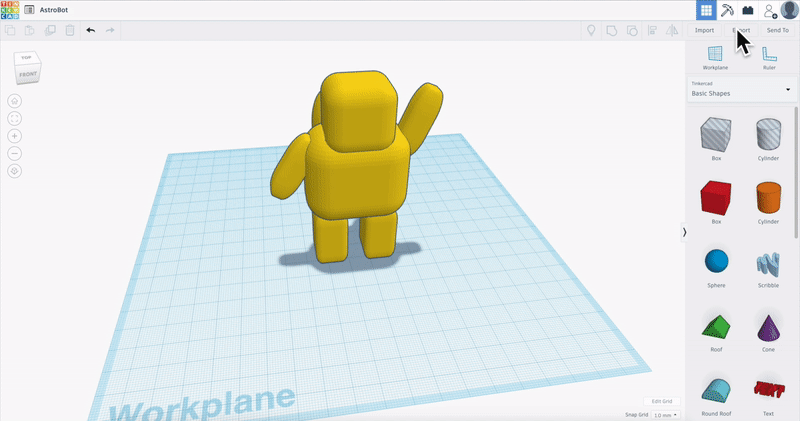 The Merge Object Uploader accepts OBJ, FBX, STL, and GLTF file types, as well as ZIP archives containing the model and associated textures (so long as the model is one of those four file types). Most mainstream 3D modeling and scanning software can export objects into one or more of these file types. To learn how to export your object, check out these articles: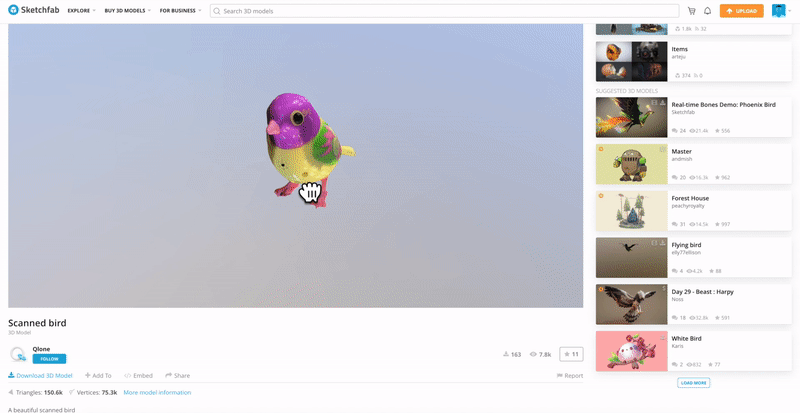 Creating your own 3D Objects isn't the only way you can upload 3D objects to view on the Merge Cube. You can also find existing 3D objects online, which can be used to enhance lessons and presentations.
Read this article to learn how to find useful 3D objects online

Now that you know how to use the Object Uploader along with the Object Viewer app to visualize your own 3D creations on the Merge Cube, you will be able to share your creations with peers, get feedback for improvement, and even preview your 3D creations before 3D printing to save time and material.
Happy creating!