Quizzes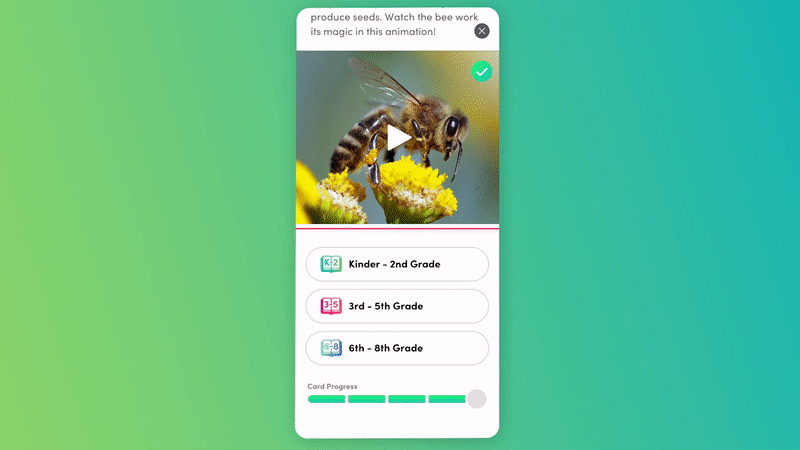 Merge Explorer contains integrated, multiple-choice quizzes at the end of each topic card. The quizzes help students monitor their own understanding of what they learned throughout the science simulations, and lets teachers know that a student has completed the topic card.
These formative assessments help reinforce concepts. If a student chooses the wrong answer to a question, the text guides students through their thinking, helping to lead them to the correct answer.
In this article we will introduce you to the main steps you should take to utilize the integrated quizzes in Merge Explorer.
Signing in to Merge Explorer
Completing a Topic Card
Taking a Quiz
Viewing Quiz Results

When you're ready to learn more about quizzes, follow these steps:
Step 1
Sign in to Merge Explorer to unlock over 100 hands-on science simulations contained in units called Topic Cards.
Click here if you need help signing in
Step 2
Complete a Topic Card by interacting and completing with each of the immersive science simulation activities.
Click here to learn more about using science simulations and topic cards
Step 3
Take the Quiz. After a student completes all the activities in a topic card, the quiz will appear at the bottom of the screen. Students should select the quiz appropriate for their grade level.
Each quiz asks a few multiple choice questions about what they learned throughout the simulation. Quizzes are not for a grade, but exist to help students monitor their own learning. As the teacher, you will know the students eventually selected the correct answer, and you will get a notification that they have completed the topic card.
When the student completes the quiz they should hit "Submit" and they will get a confirmation saying "Quiz Complete!" The topic card will now have a green checkmark by it, marking completion.
Note: Quizzes can only be taken once per account. Quizzes cannot be reset.
Click here to learn more about Quizzes

Step 4
View Quiz Results
Once a student has completed a quiz, a notification will be sent to the Administrator and Teacher Dashboard connected to that student's class.
To view students quiz results:

Visit

https://dashboard.mergeedu.com/

to log into your Teacher or Administrator Account.





Click "

Merge Explorer"

under Science in the left-side navigation menu





Select the topic card that corresponds to quiz the students were assigned





Select

"Quiz Results," then use the drop-down in the upper-right corner of that page to select your Class


You will see a list of students and an icon indicating which quiz grade level was completed by each student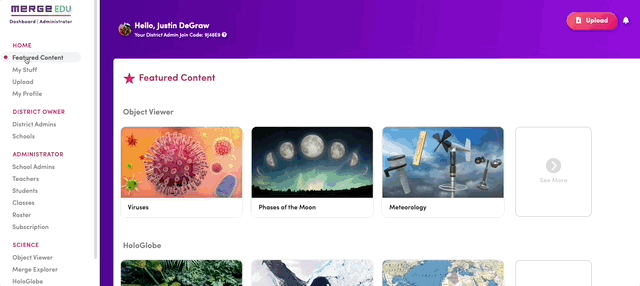 The quizzes in Merge Explorer are a great tool for monitoring students' understanding of material, and can help them reach a greater understanding of concepts before moving on to the next topic.