How to start an Individual Subscription

The Merge EDU Platform is used in classrooms and schools around the world, but individuals can also purchase a subscription for the Merge EDU apps to use at home.
Individual subscriptions to Merge EDU apps give full access to the app content, but they don't unlock access to Merge EDU resources like activity plans, STEM projects, or the ability to create and manage classes and students. If you are interested in the classroom resources, we recommend purchasing a Merge EDU Platform subscription instead.
To purchase an individual subscription to a Merge EDU app, follow the steps below:
1) Download either the Merge Explorer or Merge Object Viewer app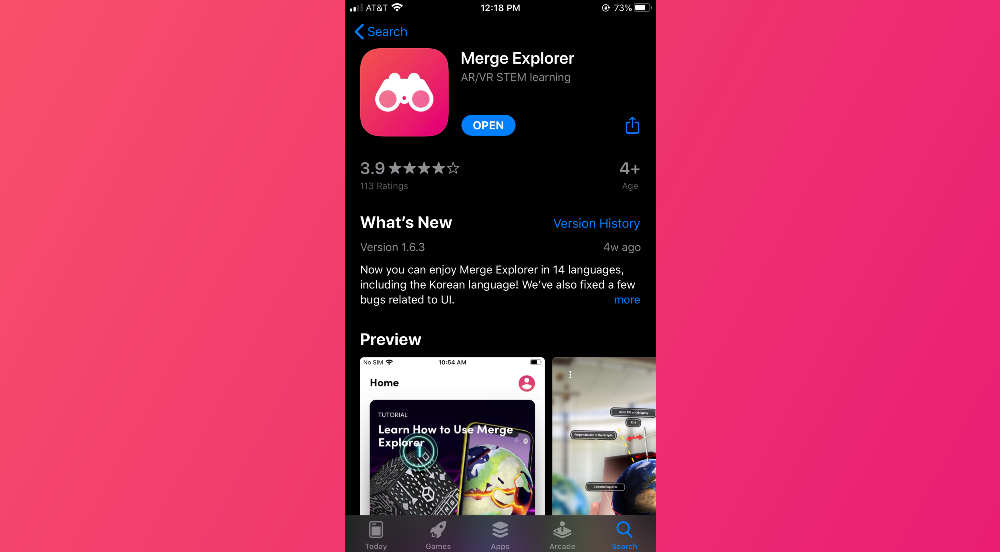 For more information on how to download the apps, check out our Downloading Merge EDU Apps help article.
2) Open the Merge Explorer or Object Viewer app on your device, then tap the ≡ icon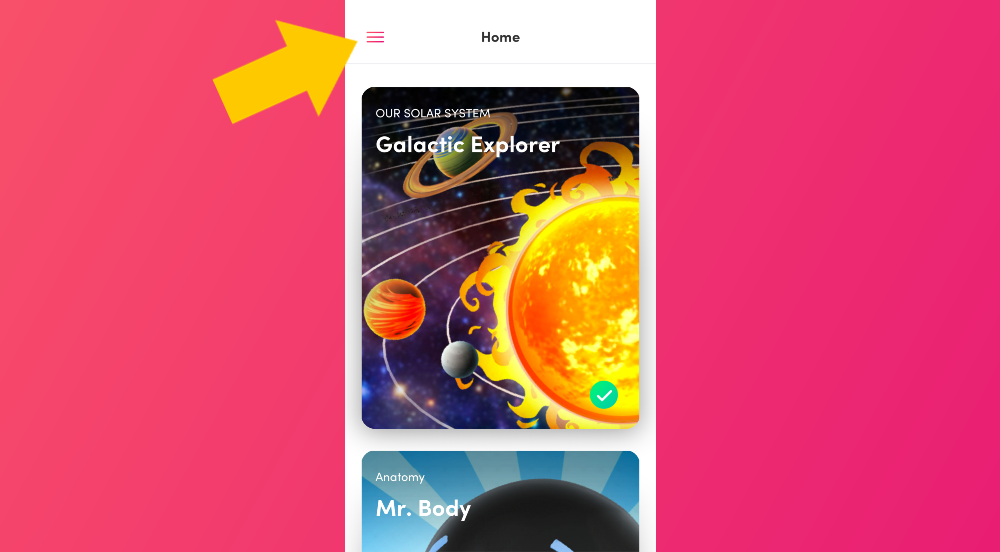 In the Merge Explorer app, you may need to tap the "SKIP" or "CANCEL" button on the "free trial" or "subscription expired" page to get to this page.
3) Tap "Subscribe Now" in the app's menu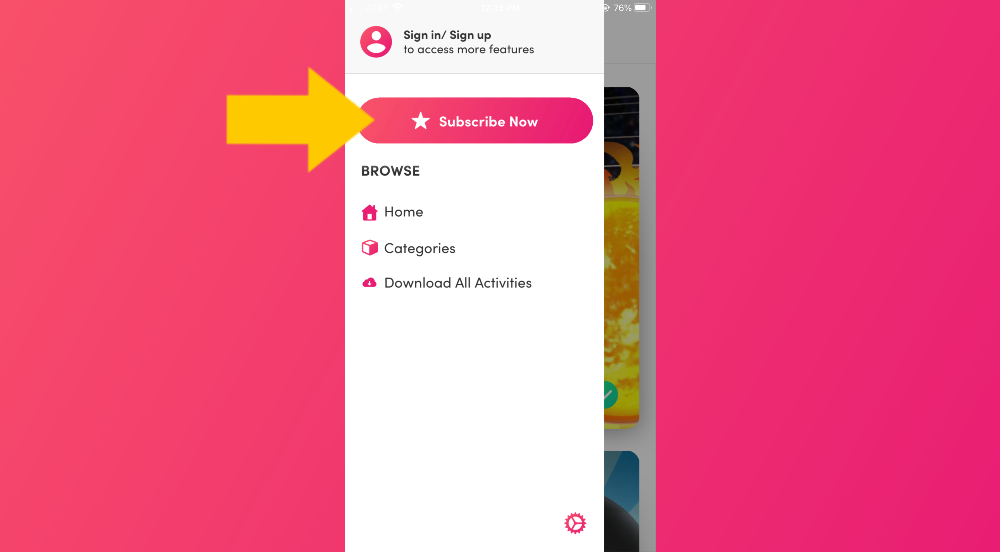 From the Menu ≡ icon, tap "Subscribe Now".
4) Select "Individual" as your license type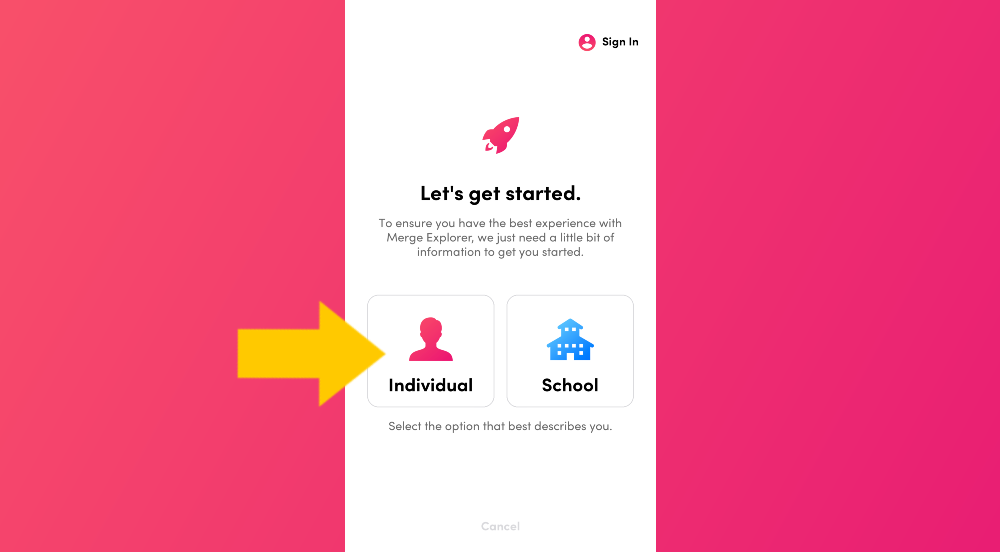 Only individual licenses can be purchased through the app. If you would like to purchase a license for an entire classroom or school, please contact sales@mergeedu.com.
5) Select "Annual" or "Monthly" for your payment options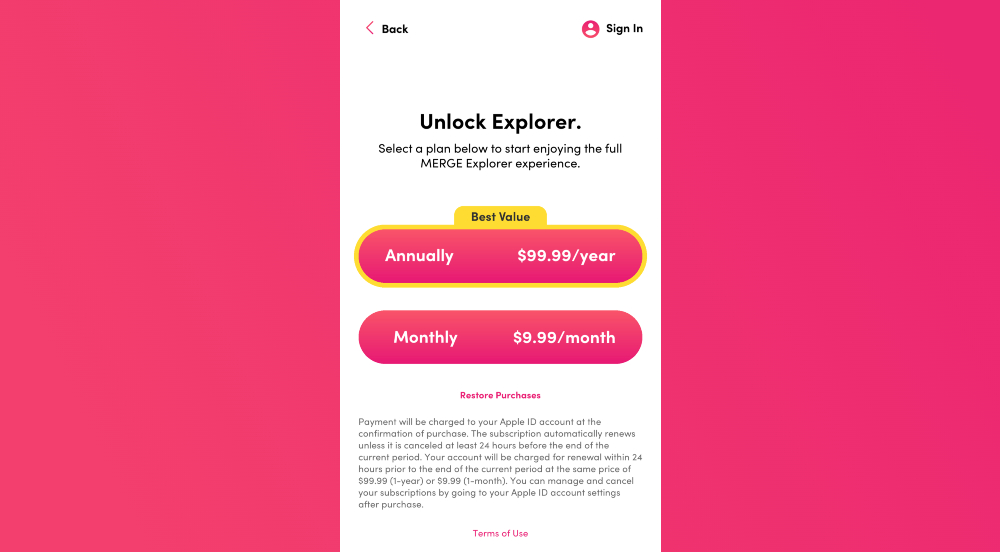 Choose the option that works best for you. Keep in mind that app prices will be different depending on your region.
6) Confirm your purchase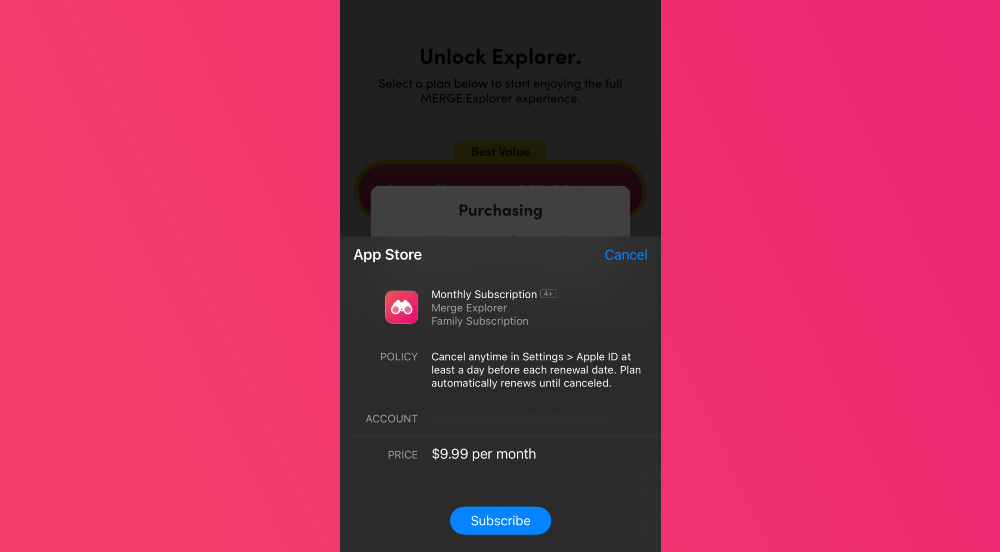 Individual purchases are handled through the Apple App Store or Google Play Store (depending on your device), and you will be charged through that account.
If you have any issues with your subscription, please contact us at support@mergeedu.com and we will be happy to help!

Now that you have a subscription to the Merge EDU apps, it's time to explore hands-on science simulations or digital teaching aids!
Check out the help articles below for getting started tips:
Using Science Simulations in Merge Explorer
Using Digital Teaching Aids in Object Viewer
Using Globe Activities in HoloGlobe