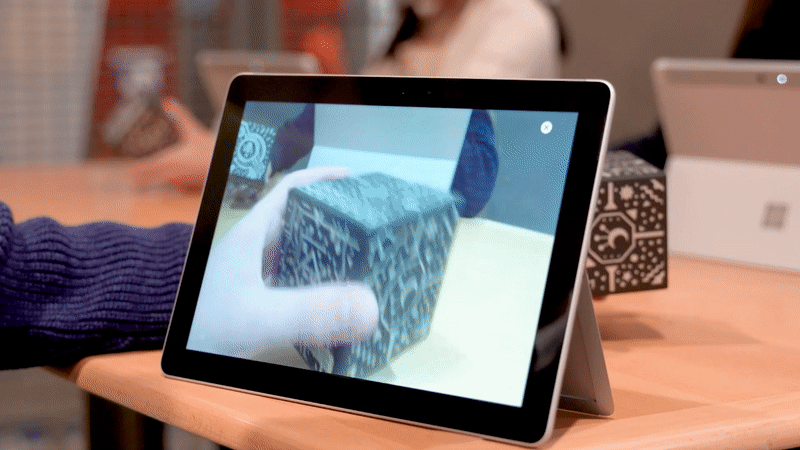 Merge EDU let's you expand your STEM program with hands-on mixed reality tools that work whether students are learning at home or at school.
Students will be able to learn STEM concepts with digital 3D models they can hold and inspect, and can even upload their own 3D creations to share and collaborate.
With our STEM projects that focus on the engineering design process, your students will learn, create, and be ready for the future!
In this article we will introduce the main components you'll need to know to use Merge EDU effectively in your STEM lab, library or makerspace:
Visualize STEM objects
Upload 3D Models for 3D Print Preview
Deep dive into STEM projects
Visualize STEM Objects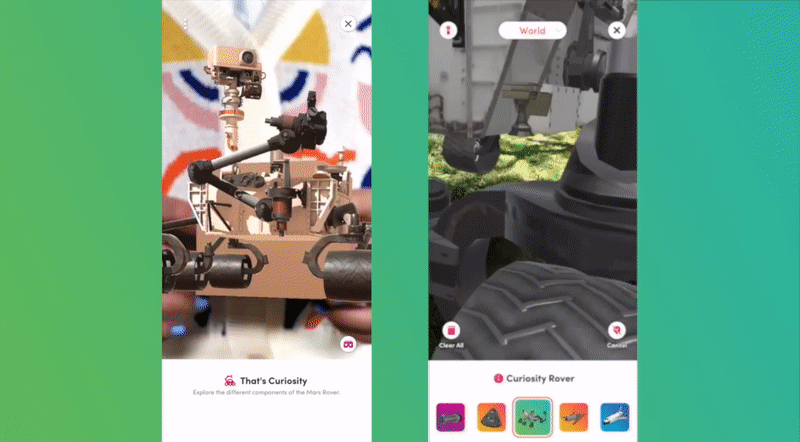 Giving students access to innovative, high quality teaching aids can be a problem. Oftentimes STEM-related materials are expensive or hard to come by, and having enough teaching aids to share can be even more challenging, especially if students are learning from home.
Merge EDU gives students the ability to hold and inspect STEM-focused digital objects in an easy-to-use, natural and intuitive way. Using digital objects that students can hold and inspect are just as effective for learning as actual physical objects!
Whether they're inspecting mechanisms and simple machines in their hands, or placing objects directly into the room to discuss the different parts, students will be inspired to learn more by visualizing STEM objects.
Learn how about Visualizing 3D Objects.
Learn more about Hands-on Digital Teaching Aids.
Learn more about Placing Virtual Objects in the World.
Learn more about The Effectiveness of Digital Teaching Aids.
Upload 3D Models for 3D Print Preview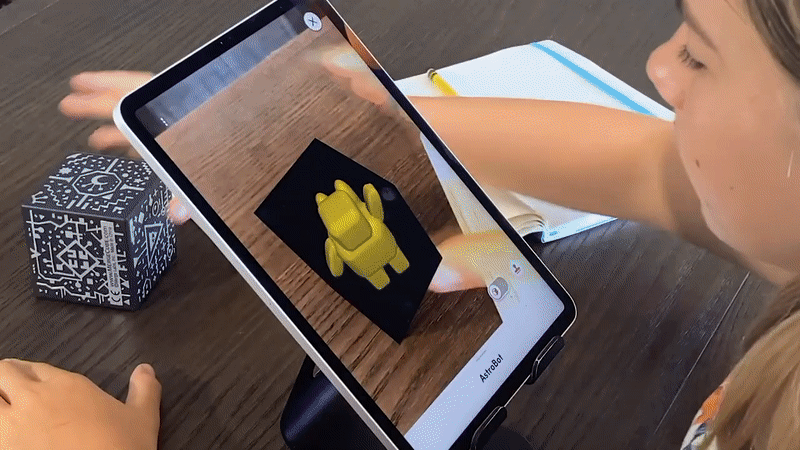 By visualizing their own 3D creations on the Merge Cube, students can easily inspect them up close from all angles, and to share their creations with their peers for feedback. This allows for rapid iteration while developing 3D prototypes, and saves time and materials when 3D printing. Think of it as a "print preview" for a 3D printer!
Learn how to use the Merge Uploader.
Deep Dive into STEM Projects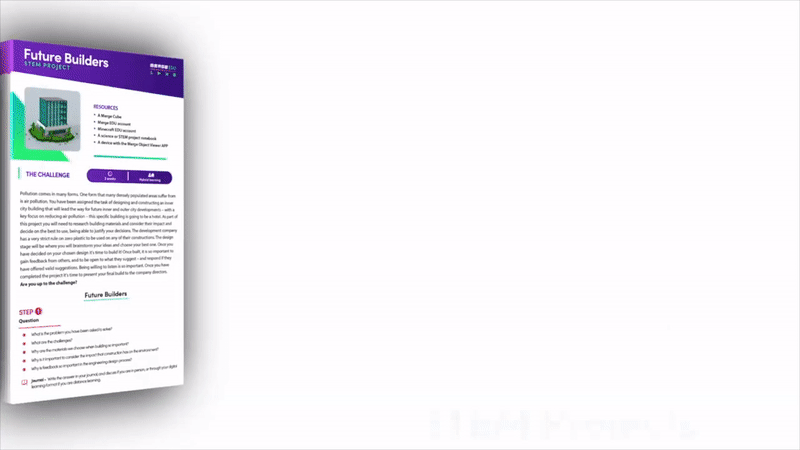 Merge's future-career focused STEM Projects are created by STEM educators from around the world. They provide an easy way to introduce students to the engineering design process, 3D modeling, and mixed reality, all at once! Every project document includes a challenge and step-by-step instructions students will follow to create, iterate, collaborate, and share!
Learn more about Merge STEM Projects.

We hope you have a good understanding of the ways you can use Merge EDU and mixed reality to teach STEM in your lab, makerspace, or library, as well as the resources and tools you'll need to be successful integrating it into your lessons! Be sure to read through our other help articles to dive deeper into step-by-step instructions and other helpful information.